Despite mass ministerial resignations/retirements, Melbourne's seven months of hard lockdowns, mass privatisations (despite promising otherwise), and a raft of other controversies, Daniel Andrews' Victorian Government is cruising for an even bigger victory at the upcoming Victorian election:
The ALP on 59.5% has a large election-winning lead in Victoria well ahead of the L-NP on 40.5% on a two-party preferred basis, unchanged from November 2021, according to a special Roy Morgan Snap SMS Poll conducted from Thursday June 30 – Saturday July 2, 2022.

The result of the Roy Morgan Snap SMS Poll represents an increase in support for the ALP of 2.2% points from the 2018 Victorian State Election won by the ALP 57.3% cf. L-NP 42.7% and is on track to increase its already large majority in the Victorian Parliament.

Although since November 2021 the two-party preferred result was unchanged, primary support for the ALP is down 1.5% points to 43.5% while support for the L-NP was up slightly by 0.5% points to 29.5%. Support for the Greens also increased, up 1.5% points to 12%.

The total support for other minor parties and independents is now at 15%, down 0.5% points since November 2021. This includes Clive Palmer's United Australia Party on 2% (down 2% points), Derryn Hinch's Justice Party on 1% (down 1% point).

There are 12% of Victorians who support either a 'Teal Independent' (3%) or Other Parties and Independents (9%). This is the first time the Roy Morgan Snap SMS Poll has measured support for the 'Teal Independents' separately from other Independents…

Approval for Premier Daniel Andrews remains strong and Andrews is clearly preferred to Matthew Guy

This Roy Morgan Snap SMS Poll found 63.5% of Victorian electors approve of the way Premier Daniel Andrews is handling his job, unchanged from November 2021, while a minority of 36.5% (unchanged) now disapprove of his handling of the job.

Electors were then asked "Thinking of Premier Daniel Andrews and Opposition Leader Matthew Guy. In your opinion, who would make the 'Better Premier'?"

The contest between the two leaders is clearly in favour of the incumbent with 64.5% of electors saying Daniel Andrews is the 'Better Premier' compared to only 35.5% preferring Matthew Guy – a margin of nearly 2:1 in favour of the incumbent…
Victoria has become a virtual one party state with the Liberal Opposition next to useless and its leader, Matthew Guy, perceived as dodgy.
Like monopolies in business, one party states always lead to poor outcomes. Australia needs oppositions to be competent and competitive to drive the best policy outcomes.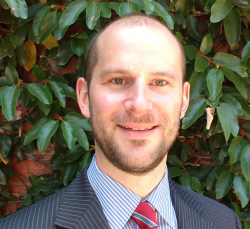 Latest posts by Unconventional Economist
(see all)