100 days out from the 2018 Victorian election, Premier Daniel Andrews claimed that privatisation had failed and that further asset sales were off the agenda:
Premier Daniel Andrews will warn against privatisation, austerity and what he calls a "free market free-for-all" in Victoria in a speech laying out Labor's agenda 100 days from a state election…

Mr Andrews will flag more public ownership…

"We should never — and we can never — go back to the days of a free-market free-for-all…

[Andrews] will say privatisation has failed and deregulation has gone too far in the state. "You don't have to be an economist to realise that something is broken. We were promised that a privatised electricity market would lower prices. Wrong. Privatisation has not worked. It's only made things harder for families."
Shortly afterwards, the Victorian Government sold the state's monopoly land titles registry for $2.9 billion:
NSW-based superannuation fund First State Super is believed to have signed a deal to buy Victoria's land titles registry.

First State Super is understood to have paid more than $2 billion for the registry…
It follows a six-month auction run by the Victorian government, where it was seeking a private operator to take control of the registry for the next 40-years.
Now the Victorian Government has privatised the state's monopoly motor registry:
Parts of VicRoads will become privatised under a 40-year deal that's set to make the state almost $8 billion.

Aware Super, Australian Retirement Trust and Macquarie Asset Management have been selected to "deliver the VicRoads Modernisation process".

It will mean all proceeds of the $7.9bn package will be funnelled into the new Victorian Future Fund to help stay on top of the state's pandemic debt…

Victorian Greens transport spokesman Sam Hibbins said public assets should remain in public hands, slamming the venture as a "neo-Liberal shocker".

"The sell-off of VicRoads' licencing and registration function has put the interests of private profit over the public good," Mr Hibbins said.

"The lease, which will not expire until the 2060s"…

"It is yet another privatisation by a government that has the biggest privatisation agenda since Kennett."
I previously described the sale of land title registries as "everything that's wrong with privatisation", and claimed such deals "utterly defy both economics and common sense". The same applies to motor registries.
These types of businesses are an essential government service and a profitable natural monopoly. And their sale will very likely result in end-users being gouged by the new monopoly owners, whereas the state governments will lose a reliable income stream.
Indeed, a leaked NSW Treasury sales pitch to prospective buyers of NSW's land titles registry all but spruiked the ability of the new owner to gouge consumers:
Under the heading "investment highlights" it says LPI is the "largest and most active land registry in Australia" and the "single source of truth" that provides "essential, monopoly services".

The EOI paper… says the operator will be exposed to the "long-term growth dynamics of the NSW real estate market", which will be driven by a 50 per cent population boom and the construction of 43,500 dwellings each year over the next 40 years…

It says there is the "significant scope for business optimisation" that could involve dramatically cutting costs by "implementing automation" and "cost management initiatives".
Former Victorian surveyor-general, Dr Keith Clifford Bell, also warned that privatising Victoria's land titles registry could result in a 300% increase in fees.
Labor or Liberal, it doesn't matter. Both have drunk the neoliberal Kool Aid.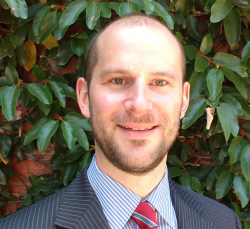 Latest posts by Unconventional Economist
(see all)