Sobering but very clear reading from the latest mid year outlook report by Capital Group, the near $3 trillion funds management firm. President Rob Lovelace has an interesting take on the trajectory of the global economy:
We are living through a pivotal time in history, marked by geopolitical realignment, high inflation, volatile financial markets and the end of a 40-year period of declining interest rates. The title of this new era could be Brave New World or Back to the Future. But the title I would select is Revenge of the Boomers, because a lot of these events are rhyming with the past, particularly the early 1960s.

That's when we saw interest rates bottom out after decades of decline, as well as the rise of the Cold War era, which is unfortunately rearing its head again in some respects. Despite these challenges, I remain optimistic about the investing environment for several reasons.

First, there are still signs of growth as the global economy recovers from the pandemic. Second, I believe corporate earnings will be the driving force of equity markets going forward, as opposed to multiple expansion — a welcome return to fundamentals. And third, I think we will experience a healthy recession in the next year or two.

For all the concerns about it, I see a moderate recession as necessary to clean out the excesses of the past decade. You can't have such a sustained period of growth without an occasional downturn to balance things out. It's normal. It's expected. It's healthy.
First of all, they contend that the global economy is in the late stage of the growth/bust cycle, with China leading the pack: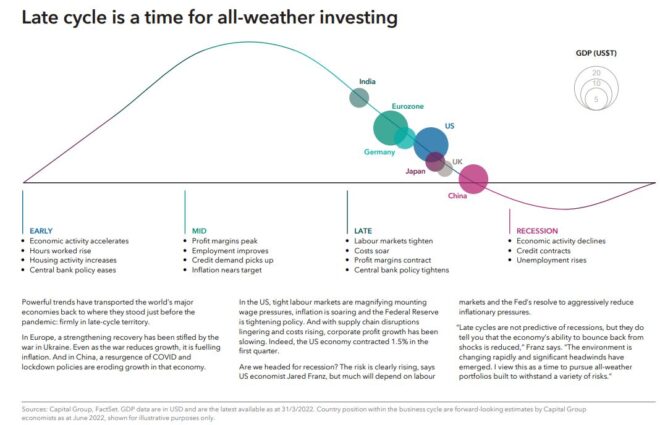 The problem this time around is increased volatility around inflationary pressures, with central banks losing the flexibility of the past: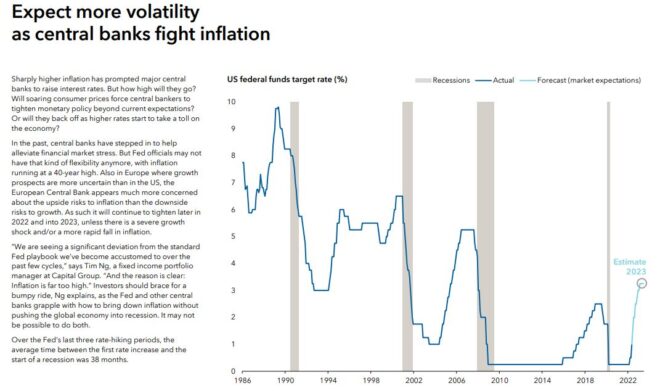 Interestingly, they see upside potential in the European economy despite the Russian invasion of Ukraine and the energy crisis, pointing to the services industry: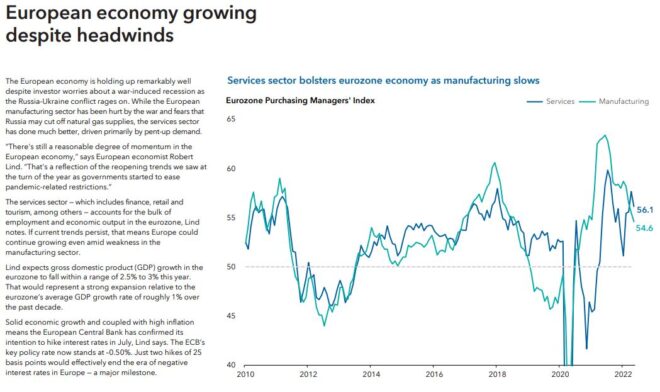 And point to using dividend yield plays – long an Australian share market strategy given the lack of capital growth Down Under – on global equity markets to counter inflation: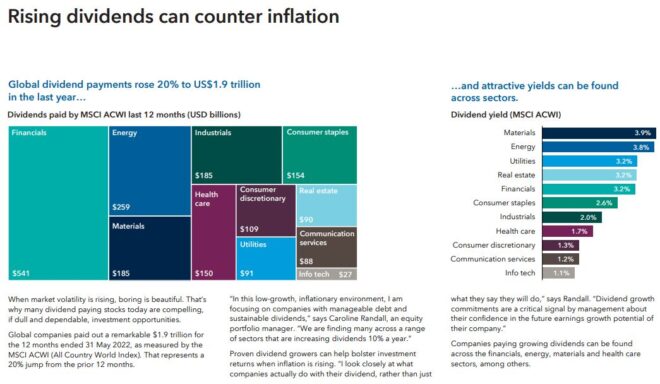 The full report can be seen here.
Latest posts by Chris Becker
(see all)