On Friday, Westpac joined ANZ in raising its official cash rate (OCR) forecast to 3.35% by February 2023.
This means Westpac expects the Reserve Bank of Australia (RBA) to hike the OCR by another 2.0% over the next seven months. It would also mean the OCR will have risen an extraordinary 3.25% over just nine months – by far the most aggressive pace of monetary tightening in Australia's history.
Westpac and ANZ's OCR forecasts are roughly in line with the futures market, which now tips rates to hit 3.35% by year's end before peaking at around 3.65% in March 2023:
AMP Capital's chief economist, Shane Oliver, is less hawkish. He forecasts the OCR to peak at around 2.6%. Even then, Oliver expects Australian dwelling values to fall 15-20% peak-to-trough, with Sydney leading the correction.
However, Shane Oliver warned via Twitter that "money market expectations for a ~3.5% cash rate could push this to a 25-30% fall"; although the extremeness of this price crash "probably means rates won't go that high".
I agree with Oliver's assessment that ANZ's, Westpac's and the futures market's OCR forecasts are far too hawkish. If true, they would lift Australia's average discount variable mortgage rate to between 6.8% and 7.1%:
This would represent a doubling of the 3.45% average discount variable mortgage rate that existed at the end of April 2022.
The impact on mortgage holders would be financially devastating. Under the market's forecast, average principal and interest repayments would soar by an extraordinary 51%, representing an increase of $1,129 a month on a $500,000 mortgage:
The impact on the Australian economy would be equally destructive as the extra mortgage repayments, in addition to plunging house prices, would sap household consumption spending – the economy's major driver.
For these reasons, I doubt the RBA will hike rates nearly aggressively as ANZ, Westpac nor the market are forecasting. Rather, I see the RBA reversing track next year and cutting rates to ward of recession.
I hope I am right. Otherwise the Australian economy will be in deep trouble facing an unnecessary recession and the biggest house price crash in living memory.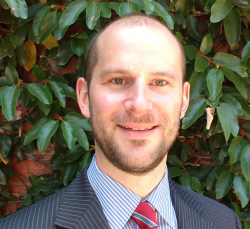 Latest posts by Unconventional Economist
(see all)