The Post's Tom Chodor has delved into why support for New Zealand Prime Minister Jacinda Ardern has collapsed domestically at the same time as the world holds her in high esteem.
According to recent opinion polls, "over 50% of voters now believe the country is heading in the wrong direction", with the opposition centre-Right National and ACT parties now cruising toward a comfortable victory at next year's election.
Chodor believes that "stumbles on issues like availability of rapid antigen testing, workforce shortages, or the response to anti-mandate protests" started the rot, which has been exacerbated by the "cost of living crisis brought about by the highest inflation in three decades, stagnating wages and economic growth, unaffordable housing, a health system running on fumes, and a rise in violent crime".
While these factors have undoubtedly played a role in Ardern's loss of voter support, I believe the aggressive interest rate hikes by the Reserve Bank of New Zealand (RBNZ) and the steepening housing market collapse is underappreciated.
As shown in the next chart from Roy Morgan, the decline in the Labour Party's vote has coincided with the RBNZ's monetary tightening, which commenced in October 2021:
Since then, the RBNZ has hiked the official cash rate (OCR) by 2.25%, representing one of the steepest increases in the nation's history.
This sharp lift in interest rates has had a dramatic impact on the nation's housing market, which was already one of the world's most expensive and vulnerable to correction.
The REINZ's latest House Price Index, which is the preferred measure used by the RBNZ, recorded a steep 5.4% decline over the June quarter, with all major urban districts posting quarterly falls.
This week, the Trade Me property index also posted a 1.9% fall in June, "the largest month-on-month drop we have ever seen" amid "skyrocketing supply".
The combination of factors has seen New Zealand's consumer and government confidence ratings collapse to near record lows, suggesting Kiwis blame the Ardern Government for the problems confronting the nation.
The RBNZ last week signaled further aggressive interest rate hikes in a bid to contain the highest inflation in 32 years. The Bank also recommitted to its 'forward track' guidance of a 3.9% OCR by September 2023, which coincides with next year's election.
All of which points to further sharp falls in house prices and more misery for New Zealand's band of highly indebted households.
They are certain to direct more anger at Prime Minister Jacinda Ardern, who is staring down the barrel of near certain electoral defeat.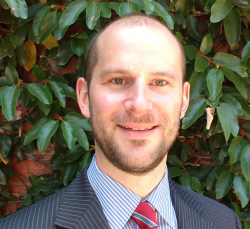 Latest posts by Unconventional Economist
(see all)