Over the weekend, there was some price relief in the NEM as the weather turned more friendly for renewables: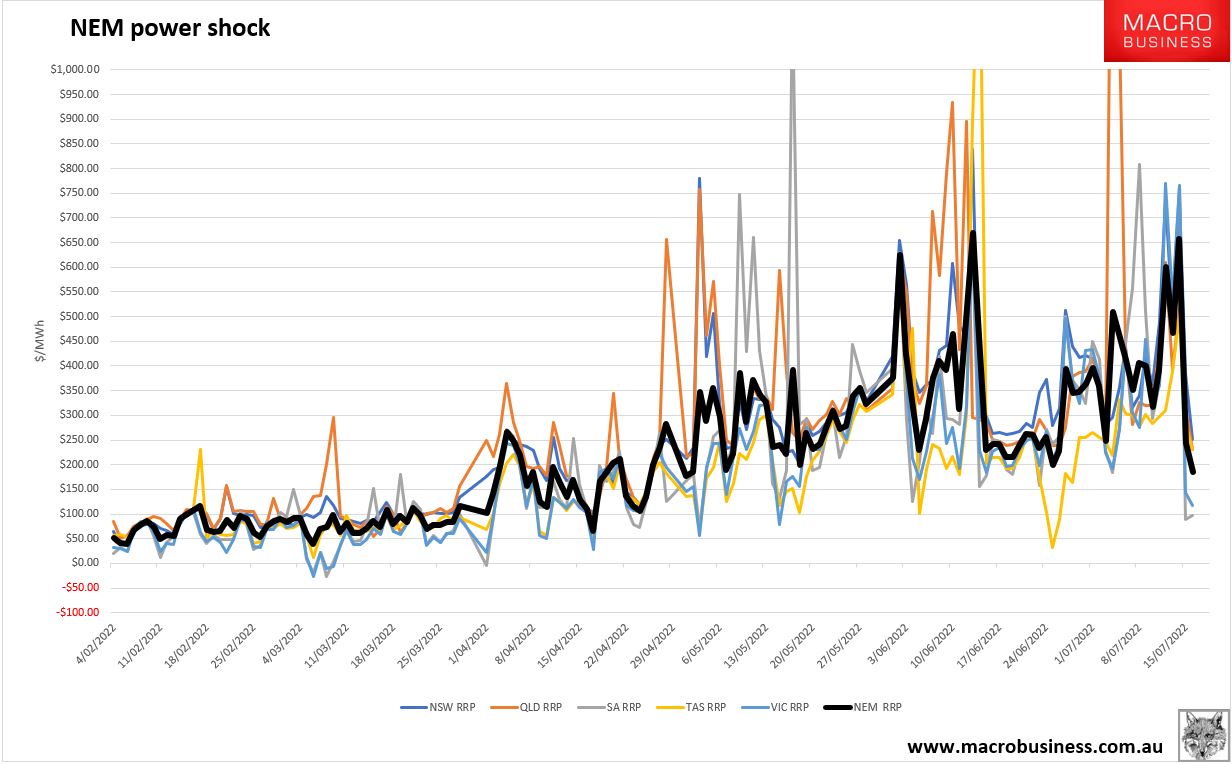 Needless to say, this will be very short-term. Not least because the bizarre world of Australian energy rolls on with the mass idiocy of energy discussion still paramount. Energy powers that be that set the course of discussion to solutions that will have no impact for years:
The Energy Security Board, which serves as the top adviser to state and federal energy ministers, is proposing an insurance-like policy to help keep the lights on during the transition.

Known as a capacity market, the policy would involve paying energy providers to be available when the system needs them, typically during periods of stress.

Federal Energy Minister Chris Bowen is leading the charge in supporting the proposal, backed by NSW, South Australia, Queensland, and Tasmania, and wants it to start by 2025 or even earlier.

But even the suggestion that payments could be made to coal or gas-fired generators has been a bridge too far for the Victorian government, which claims the payments would amount to subsidies for fossil fuels.

Instead, Victoria is arguing that only zero-emissions technologies, such as batteries, should be eligible under such a scheme.
Honestly, who cares? The current energy crisis is driven by fuel costs not capacity limitations. Coal plants have shut down because it is uneconomic to produce power with coal prices up 400% not because there aren't enough of them.
The capacity mechanism is addressing symptoms, not causes.
On the real problem, that low-tax and no-tax foreign-owned cartels have over-exported gas and coal, there is nothing but bad news as Albo's cowards rack up the frequent flyer miles fixing everybody else's problems:
Australia has moved to strengthen its energy partnership with Germany as Europe's biggest economy steps up its search for alternative energy sources to Russia following Moscow's war in Ukraine.

Germany's energy minister, Robert Habeck has been crisscrossing the globe in an urgent campaign to stitch together energy deals to try to end Berlin's dependence on Russian energy supplies. German fears of being plunged into an economic crisis are growing if Russia completely turns off crucial gas supplies to the nation.

Australia has so far not been included in Habeck's travels. But Berlin's plans to draw up a new national security strategy, with an emphasis on seeking out more safe and reliable sources of energy, has presented Australia with the chance to eventually beef up its energy exports to Europe and its powerhouse economy.
Investing in a stronger energy relationship with Germany and Europe is a good idea. It is a downpayment on European aid in the future conflict with China.
However, it comes at a very steep price. Why is the Australian Government so intent on rescuing Europe from an energy crisis that it has allowed to arrive at home?
The European and Australian gas prices are at parity around $43Gj. Likewise, European and Australian coal prices are at parity around $400.
This, despite Australia digging it up virtually free with an enormous surplus to domestic needs and Europe having none at all.
Worse, making promises to Europe when Australia's domestic energy crisis is so bad sets up an unsustainable relationship with Europe. When Australians realise that their energy inflation is going to deliver a 100% bill shock over the next year, and their house prices are being eviscerated by an RBA that can't affect such prices, how are they going to respond?
We run the risk of abandoning Europe at the worst moment as domestic politics boil over with anger.
The more promises we make to Europe, the less scope Albo's cowards have to deploy solutions domestically. The greater the volume commitments to export, the less the chance of domestic reservation of energy commodities for Australian use.
That leaves Albo's cowards only with solutions that will ignite a war with mining.  Domestic reservation would only have slightly dented their profits. But the alternative (and better) solutions of export levies or super-profits taxes will wipe out the miner's war-profiteering gains.
As much as I'd like to think that Albo's cowards are deliberately moving towards these optimal solutions, I have no faith whatsoever that they will deploy them. Their post-Rudd fear of mining is palpable from thousands of miles away.
Meaning that the base case for regular Aussies is that they are going to wear the full brunt of the taxless, foreign-owned, war-profiterring gouge of the energy cartels.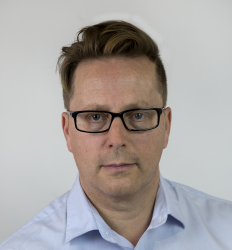 Latest posts by Houses and Holes
(see all)