The MSM has been enjoying its usual fixation with symbolism over substance with the arrival of a like-minded Labor government. Such topics as transgender sports, infinitesimal CENSUS drivel and other social causes have all been furiously debated.
It is, therefore, something of a relief to find this obsession with fantasy over reality has been clubbed to death upon its appearance in the bilateral Chinese relationship:
Australia's acting prime minister has declared the government won't take any "backward step" in pursuing the national interest, after Chinese state media said hopes of a diplomatic reset were "diminishing by the day".

Richard Marles, who is acting in the top job while Anthony Albanese is in Europe, told Guardian Australia the new government would avoid "chest-beating" about China but admitted there may be limits to what a change in tone could achieve.

A Chinese foreign ministry spokesperson said on Tuesday that politicians should "stop making irresponsible remarks", when asked about Albanese's comments that China should learn the lessons from Russia's "strategic failure" in Ukraine.

On Wednesday, an editorial in the state-run China Daily newspaper said the comments revealed Albanese's "lack of diplomatic nous" and warned him against "letting the US-led Nato summit fill his head with nonsense".
Well, Dick, it's pretty obvious where your soft pedaling has gotten you. Straight back into the doghouse where it appears you'll be happy to be pissed upon.
At least a deranged Morrison didn't take it lying down. He defended the nation's integrity in his own whacko way. This was not only a matter of national self-esteem. It had the excellent outcome of forcing would-be business kowtowers to abandon China. And it so enraged Beijing that its real plans were flushed out when it delivered the 14 conditions to end democracy.
The truth is, the problems in the relationship have nothing whatsoever to do with "chest-beating" and everything to do with a structural schism as China seeks to become a power projecting autocratic hegemon and imperialist Australian overlord.
It's great to see Albo's cowards so swiftly and mercilessly denuded of their delusions. Hopefully, in a few more months, they'll be trading insults with the CCP just as Morrison did.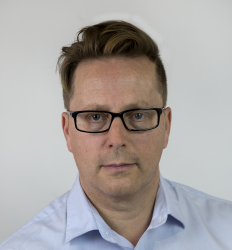 Latest posts by Houses and Holes
(see all)