PMAlbo is warmongering in Europe:
Anthony Albanese says it is "critical" that long-term pressure is applied to Russia over its invasion of Ukraine to send a strong signal to China.

Speaking in Madrid before attending the biggest NATO summit ever held, the Prime Minister said the 30-member security alliance was well aware that China had been "more forward leaning in our region".

"We've seen actions from China against Lithuania, for example. China has been prepared to make sanctions not just against Australia, but to be more aggressive in its stance in the world," Mr Albanese said.

"And it requires the world to move towards peace and security but to do so in a way, which says that we are prepared as democratic nations to ensure that when something happens like the invasion of Ukraine, the world is prepared to stand in solidarity with the people of Ukraine and provide practical and real support."

He said the unified and sustained support for Ukraine against Russian aggression was key to deterring future conflicts.

"This is critical. We know that the invasion of Ukraine has been a strategic disaster for Vladimir Putin," Mr Albanese said.

"He was expecting to march into Ukraine, and for it to be all overwhelmed before now. "But he underestimated the courage and the resilience of the Ukrainian people. He also underestimated what the impact would be on the world."

…Australia regarded a strong NATO "as being absolutely critical", Mr Albanese said.

"And the more countries that are involved, the stronger the messages of solidarity and unity against any aggression against any member country," he said.
So, what kind of war did Albo just declare on China? What is "practical and real support" for the people of Taiwan if China invades?
First and most encouragingly, that these words are being spoken at NATO is terrific. This suggests that far beyond repairs to the French relationship, Australia is being woven into a global democratic bloc backed by the combined forces of Europe and the US.
This is fantastic given that, in any Taiwan conflict, Europe will be the swing power, especially in the sanctions regime which will take in both trade and financial markets.
In practical support terms, it does not mean boots on the ground. If the Ukraine theater is the new template for responses to military expansionism by the Parallelogram of Autrocacy then that will mean support in the form of sanctions and weapons.
In Australia's case, that will mean little in terms of military hardware.
But, in terms of economic sanctions, it will mean a great deal. Australia could prove to be one of the most powerful weapons in the NATO arsenal if we are prepared to choke off iron ore, coal and gas exports, severely hampering the Chinese war machine.
Sure, it'll cost us a lot of money. Probably more than anybody else. But we've benefited more than anybody else from the rise of China so far and because we saved so much of the commodities windfall in the world's largest sovereign wealth fund over the past twenty years we will be absolutely fine.
Oops.
Anyways, if this NATO bloc grows into a standing threat of China being excised from the global economy in the event that it sets its sights on Taiwan then the Parallelogram will face a very stark choice.
Slide comfortably into Japanese-style decline. Or, invade Taiwan, raze the Chinese economy and unleash hell on the home front.
Meanwhile, closer to home, China is back to its bullying best:
China is making an audacious attempt to muscle in on the Pacific's most important high-level gathering, pushing for a meeting with the region's foreign ministers on the same day leaders come together in Fiji for the Pacific Islands Forum (PIF).

The ABC has been told that Beijing has invited ministers from all 10 Pacific Island states it has diplomatic relations with to a virtual meeting with Chinese Foreign Minister Wang Yi on July 14.

The timing is deeply contentious because that is the same day Pacific leaders are due to hold their final retreat at the end of the Pacific Islands Forum meeting in Fiji's capital Suva.

…It has already moved to postpone a formal in-person dialogue with PIF dialogue partners — including the United States and China – partly because some Pacific representatives do not want intensifying geo-strategic competition in the region to weigh too heavily on the meeting in Fiji.

But Beijing's proposal to hold its own meeting with the Pacific leaders during the forum seems to signal that the Chinese Foreign Ministry remains determined to push forward its agenda during a crucial week of regional diplomacy.

One Western government official told the ABC that at least two Pacific Island states were pushing back against the proposal because they did not believe the timing was appropriate.
"Appropriate". We are talking about the Evil Empire here, right?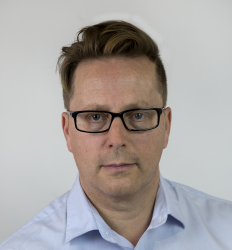 Latest posts by Houses and Holes
(see all)