The Reserve Bank of New Zealand's (RBNZ) aggressive monetary tightening has seen the official cash rate (OCR) soar from its record low 0.25% in August 2021 to 2.0% currently.
New Zealand's housing market is already feeling the pinch, with median dwelling values nationally falling 9.2% from the November 2021 peak and the stock of unsold homes swelling.
Last month's RBNZ 'forward track' guidance suggested that the OCR would hit 3.4% by December before peaking at 3.9% in June 2023. Thus, based on this guidance, the RBNZ's monetary tightening is only about half way done.
ANZ Bank has released new forecasts suggesting the RBNZ will opt for double interest rate hikes at the next two meetings, lifting the OCR to 3.0% by the end of August. However, the ANZ then expects the RBNZ to wind back, with the OCR to peak at 3.5% by November:
We have tweaked our OCR call and now expect the RBNZ will lift the OCR by 50bps in both July and August (previously we were picking 25bps for August). We continue to expect that signs of softening domestic demand will see the RBNZ return to 25bp moves, just a little later than previously anticipated.

We're forecasting further 25bp hikes in October and November will bring the OCR to a peak of 3.5%. From there, we think the RBNZ will hold off on further hikes as inflation pressures wane…

The RBNZ is placing a lot of weight on the strength of the labour market in their assessment that the economy can withstand a rapid rise to 4% for the OCR. That means the bar for returning to 25bp hikes will be very high until we start to see a meaningful easing in labour demand. And so far, that's yet to emerge…

Timely inflation data have also offered no respite – particularly food and petrol. While there's not a lot the RBNZ can do about either, the fact is, petrol and food prices are both highly visible, and are driving inflation expectations higher, particularly for consumers…

[But] there are early signs that all is not well. Consumers are miserable, and it's not just Omicron. We've seen a synchronised plunge in consumer confidence globally as high inflation and rising interest rates curtail households' real disposable incomes (figure 2)…

On that front, we see private consumption softening significantly towards the end of next year and into 2023 as higher interest rates, high inflation, falling house prices, and weak confidence bite…

Risks around our outlook are very one sided. It really wouldn't take much for the domestic economy to enter recession in late 2022 to mid-2023.
Thus, according to ANZ's forecast, the OCR will rise quicker than the RBNZ's guidance, but will also peak at a lower level. In turn, the headwinds for the housing market will be stronger in 2022, but won't be as strong in 2023.
Regardless, the ANZ's OCR forecast would still see mortgage rates rise to around 6% – roughly double the pandemic low. The impact on house prices would be serious, with values nationally staring down 20%-plus peak-to-trough falls.
We are almost half way there already.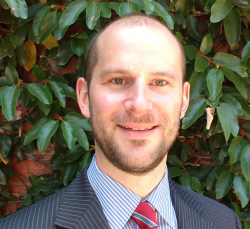 Latest posts by Unconventional Economist
(see all)