Last year, then Australian Competition & Consumer Commission (ACCC) chairman, Rod Sims, lambasted the NSW Government for handing Transurban a "monopoly" over the state's toll road system:
[Sims] said NSW had repeated the mistake of governments maximising short-term profits from privatisations, rather than prioritising long-term competition for taxpayers and drivers.

"By continually selling to Transurban, they have made it very hard for anyone else to compete with Transurban," Mr Sims told The Australian Financial Review.

"Less competition means either the government gets less proceeds for a privatisation sale or the bidder puts in a higher toll cost for motorists"…

In Sydney, Transurban controls all the toll roads except the Sydney Harbour Bridge and Tunnel. Those roads include the M2, M4, M5, M7, Cross City Tunnel, Eastern Distributor, WestConnex, NorthConnex and the Lane Cove Tunnel.
This came after Transurban articulated a plan to control Australia's road system and become the prime beneficiary of the soon to be rebooted mass immigration 'Big Australia' policy:
Toll road giant Transurban is positioning itself to manage the entire road networks of Australia's three major cities as governments make the "inevitable" shift to road pricing.

A senior Transurban executive told a private meeting of investors this month that the company wanted to be viewed as the "natural custodian" of the nation's motorways, in the likely event of motorists being charged to drive on them…

Analysts Morgan Stanley have described a Transurban-run, user-pays system across all roads as a "meta-monopoly".
On Tuesday, the NSW Government announced that it will subsidise residents to travel on Transurban's toll road network:
NSW drivers will save up to $750 a year on tolls under a new relief package to ease cost of living pressures.

About half a million NSW motorists will receive cash rebates paid quarterly into their bank accounts under the NSW Government's Toll Rebate Scheme to be included in this month's Budget.

Premier Dominic Perrottet said the new scheme would see more NSW motorists benefit from targeted payments compared with the existing Registration Relief Scheme.

"This new program will provide more relief, more often to more motorists. The number of road users receiving toll relief will more than double. Almost 300,000 extra drivers will benefit," Mr Perrottet said…

Under the new relief package, motorists will receive a 40 per cent rebate for tolls incurred once they spend more than $375 in a year. The maximum annual benefit for each customer will be $750.
The SMH's Matt Wade rightfully slammed the policy:
Dominic Perrottet once described the Coalition's policy of privatising public assets and using the proceeds to fund new infrastructure as "the golden key" unlocking opportunity for NSW.

Roads have been central to that asset "recycling" strategy and Sydney's tollway network has expanded as a result. The city hosts more than 60 per cent of the nation's toll roads alongside about 20 per cent of the population.

But Premier Perrottet's golden key seems to be losing some of its shine…

Having increased the number of tollways in Sydney, the Coalition is using more taxpayer funds to help motorists afford to use them.

This is an embarrassing policy failure for government that repeatedly claims to be a "strong financial manager"…

"What are we doing here?" [Sydney University transport economist Professor David Hensher] said. "We're basically subsidising the use of cars to the benefit of Transurban [the major tollway operator] and I'm not sure that's really the way we want to develop our transport policies."

Financial results published by tollway operators show Sydney's motorists forked out well over $2 billion in tolls in 2020-21. The NSW Labor opposition estimates that 1 million road trips taken in Sydney each day now attract a toll.
These types of taxpayer subsidies are the worst type of policy you can make as they financially reward monopolists like Transurban for gouging residents. They are a direct financial transfer from taxpayers into the pockets of a private monopoly.
Transurban represents everything that is wrong with Australia's rent-seeking economic model:
Stuff people in so that new roads are needed.
Build roads with public/private partnerships and allow fat charges to the existing population to use them.
Standards of living actually fall given all you have done is privately tax people to move around when before the people-stuffing they were doing it for free.
Politicians get to pretend they are good economic managers as GDP rises and they are doing something about congestion (caused by said people-stuffing).
Transurban and its foreign backers get ever richer while raising the exchange rate and hollowing out the economy.
Rinse and repeat until death by debt.
Transurban's entire model is predicated on privatising the gains from mass immigration while socialising the costs on everyone else via giant private taxes.
Handing the company taxpayer subsidies is the ultimate insult.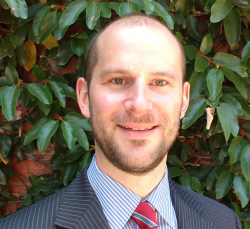 Latest posts by Unconventional Economist
(see all)