As reported yesterday, the NSW government has sold the remaining 49% stake in the WestConnex toll road to a consortium led by Transurban for $11.1 billion. Transurban had purchased the initial 51% stake for $9.3 billion in 2018.
Australian Competition & Consumer Commission (ACCC) chairman Rod Sims claims that the deal will entrench Transurban's "monopoly" on toll roads in Australia, given that it is the dominant owner of toll roads in NSW, Queensland and Victoria:
[Sims] said NSW had repeated the mistake of governments maximising short-term profits from privatisations, rather than prioritising long-term competition for taxpayers and drivers.

"By continually selling to Transurban, they have made it very hard for anyone else to compete with Transurban," Mr Sims told The Australian Financial Review.

"Less competition means either the government gets less proceeds for a privatisation sale or the bidder puts in a higher toll cost for motorists"…

The government will allow WestConnex to increase tolls by the greater of 4 per cent or inflation annually for the next 20 years, and then by inflation from 2040 to 2060.

"We think it's going to provide very good long-term returns to our security holders," Transurban chief executive Scott Charlton said…

In Sydney, Transurban controls all the toll roads except the Sydney Harbour Bridge and Tunnel. Those roads include the M2, M4, M5, M7, Cross City Tunnel, Eastern Distributor, WestConnex, NorthConnex and the Lane Cove Tunnel.
Recall that Transurban has previously articulated a plan to control Australia's road system and become the prime beneficiary of the soon to be rebooted mass immigration 'Big Australia' policy:
Toll road giant Transurban is positioning itself to manage the entire road networks of Australia's three major cities as governments make the "inevitable" shift to road pricing.

A senior Transurban executive told a private meeting of investors this month that the company wanted to be viewed as the "natural custodian" of the nation's motorways, in the likely event of motorists being charged to drive on them…

Analysts Morgan Stanley have described a Transurban-run, user-pays system across all roads as a "meta-monopoly".
In a nutshell, Transurban is the epitome of Australia's rent-seeking economic model:
Stuff in people so that new roads are needed.
Build roads with public/private partnerships and allow fat charges to the existing population to use them.
Standards of living actually fall given all you have done is privately tax folks to get home when before the people-stuffing they were doing it for free.
Politicians get to pretend that they are good economic managers as GDP rises and they are doing something about congestion (caused by people-stuffing).
Transurban and its foreign backers get ever richer driving jobs to the city while raising the exchange rate and hollowing out suburban factories, requiring ever more use of its roads.
Rinse and repeat until death by debt.
Transurban's entire model is predicated on privatising the gains from mass immigration while socialising the costs on everyone else via giant private taxes.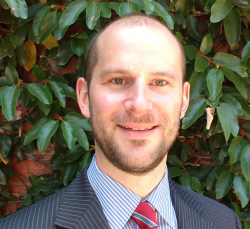 Latest posts by Unconventional Economist
(see all)