Pantheon with the note.
—
Korea: Exports grew 21.3% y/y in May, from 12.6% in April.  Consensus was 18.4.
China: The Caixin Manufacturing PMI rose to 48.1 in May, from 46.0 in April.  Consensus was 49.0.
Korean exports surge on demand for energy
May was a strong month for Korean exports.  Even after seasonal adjustments, we estimate y/y growth of 20.5%, from 13.0% in April, and m/m growth of 11.3%, rebounding from -6.7% previously.
Korean trade data are typically a good guide to the direction of global trade, but we would take May's numbers with a pinch of salt.  A great deal of the upside surprise came from exports of petroleum and petrochemicals – propped up by soaring energy prices – which surged 107.1% y/y in May, from 68.8% in April, and ships – a famously lumpy series – which bounced to 44.2% y/y growth, from -16.6%. Monthly data further highlight how exceptional this bounce was. Seasonally adjusted, exports of petroleum products rose 29.1% m/m in May, from -4.7% in April, while exports of ships jumped 93.6% m/m, from -32.1%.  Excluding these two groups, exports growth rose more modestly, to 14.9% y/y, from 10.5%.
This nonetheless leaves room for a genuine revival of demand. Exports of steel and automobile parts also recovered in May, and while semiconductor exports slowed in y/y terms, they accelerated m/m.  China's reopening is a likely candidate, driving demand for inputs beyond energy products.  Exports to China grew just 1.2% y/y in May, from -3.4% in April, a far cry from the double digit growth rates experienced for the 14 months prior. The monthly recovery, however, was more marked; m/m growth rose to 2.8%, seasonally adjusted, from -13.1% in April. Exports to the E.U. and Japan also accelerated sharply in both y/y and m/m terms. U.S. demand growth was more modest, accelerating y/y, but slowing m/m.  This pattern fits a story where energy is a key driver.
Overall, we would not expect to see a big bounce of global exports in May, beyond value effects from energy, despite the Korean experience.  But the reopening of China's factories should benefit some regional exporters of intermediate goods.
Few surprises from the Caixin PMI
The Caixin manufacturing PMI followed the same pattern as its official counterpart in May, albeit with a slightly smaller bounce.  The output index rose to 43.2, from 38.5 in April, with new orders also improving, to 47.5, from 42.8.  Bear in mind, however, that this is a diffusion index, and these numbers should still reflect slowing m/m growth.  Reopening is also starting to ease some supply disruptions, with PMI delivery times at 43.3 in May, from 37.8 in April, though as with the official measure, this is still the second worst reading since the start of the pandemic. Both input and output price PMIs fell, with the latter suggesting falling prices m/m.
The Caixin survey underperformed its official counterpart, particularly in employment, which fell to 48.6 from 49.2, and new export orders, which saw a much smaller rise, to 44.7 from 43.1.  Given the greater weight of smaller and private sector firms in the Caixin PMI, and the underperformance of small firms in the official manufacturing PMI, this is not a huge surprise, but it should still worry policymakers, given the importance given to SMEs lately.
As with the official PMI, the Caixin index suggests further weakness of industrial production and exports in May.  It should return to growth territory (i.e., over 50) in June, as reopening progresses.
Our first chart shows the partial recovery in Korean exports to China, relative to continued strength from the U.S. and an uninspired performance by E.U. demand.  Our second chart shows the key activity measures of the Caixin PMI – note that despite the apparent V-shape recovery, readings below 50 still indicate a deterioration of growth in May.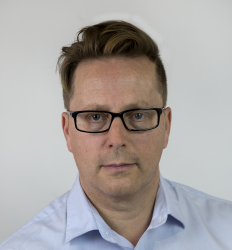 Latest posts by Houses and Holes
(see all)