The 180-degree reversal underway across Sydney's housing market is extraordinary.
Just over a year ago, Sydney dwelling values were growing at the absurd rate of more than 9% a quarter – the fastest pace of growth experienced anywhere since 1988:
A year on and Sydney dwelling values are now falling fast, with quarterly growth sinking to -2.1% as at 20 June.
The pace of price falls has also accelerated since the Reserve Bank of Australia (RBA) commenced its rate tightening cycle at the beginning of May, with values plunging 2.0% since that decision:
Market analysts believe the 'Fear of Overpaying' (FOOP) has overtaken 'Fear of Missing Out' (FOMO), with Sydney buyers now content to sit on the sidelines until prices have fallen further:
[AMP capital's Shane Oliver] expects the [Sydney clearance] rate to go down to the low 40s and then spend time bouncing around the bottom over the next 12 to 18 months before a recovery finally begins.

He blames "poor affordability, rising fixed and now variable mortgage rates, along with weak buyer confidence"…

Di Henneberry, a Sydney buyers agent, said the most common response from her clients was: "I'll wait a few months until the market dips further."
Sydney is by far Australia's most expensive housing market with the most indebted households. Therefore, it stands to reason that it would experience the sharpest boom when rates fall, but also the biggest bust when rates are tightened.
It also means that Sydney is likely to lead the nation's housing bust as the RBA aggressively hikes rates. According to the futures market's latest forecast, the official cash rate will soar to 4.4% by May 2023, which infers an average discount mortgage rate of 7.7% – more than double the pandemic low of 3.45%:
Under the RBA's own modelling, such a rate rise infers a national real house price decline of around 30%. But the downturn would be greater in Sydney, owing to its higher sensitivity to interest rates.
Even if the RBA doesn't tighten that far, Sydney is facing the biggest house price bust in generations. Grab the popcorn!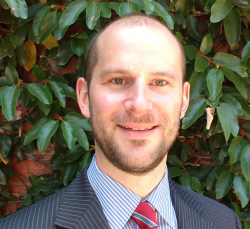 Latest posts by Unconventional Economist
(see all)