You'd think that they'd learn. As I helped pull together the second version of the Garnaut Climate Change Report in 2011, the Gillard Government was watching its polls slump relentlessly.
Many didn't understand why. Sure, the deposing of Kevin Rudd had upset many. But there was something else going on that was really pissing off the public despite an apparently strong economy.
It was falling house prices.
It wasn't Labor's fault. It was the tail end of the China resources investment boom. But nobody cared about that. The RBA was hiking and the east coast economy (where all the people are) was in recession.
The Coalition blamed the "carbon tax" for it all and was elected two years year.
And here we are a decade on, Labor remembers none of it (except that Rudd was deposed by miners) and is committing all of the same mistakes.
The problem is, once again, a tangle of energy issues, the RBA, and house prices but this time it looks much more combustible.
With its feet barely under the desk, Labor pollies seem unable to grasp the economic disaster that is unfolding before our very eyes.
Check out the size of the energy shock. These are total Australian costs for coal and gas:
Coal
Pre-Ukraine war coal at $100 = $13.7bn
Post-Ukraine war coal at $400 = $45.6bn
Gas
Pre-Ukraine war at $8Gj = $5bn
Post-Ukraine war at $40Gj = $25bn
For gas especially, the price rises take time to filter through the contract system which has a duration anywhere from 1-10 years. In recent years, these have tilted more short-term so let's guess an average of four years, meaning an extra $5bn every year multiplied by four.
But, electricity prices have already flown because they price off spot. So, from a turnover of $11.5bn in 2020 with an average price of roughly $60MWh, this year we'll see $300MWh and a projected $57.5bn.
In short, at today's prices annualised, the energy shock is $51bn for the next year in utility bills. And keep adding the better part of $5bn a year every year for four years.
None of this is going to happen in this way. There'll be massive demand destruction in energy and many other factors to change the outcome (including a likely global recession).
But this is roughly 2.5% of Australian GDP carried off as economic rents thanks exclusively to war-profiteering. Ripped straight out of businesses and households on the east coast before they recoup costs (where they can) in just the next year.
Next, we must add an additional $35bn in mortgage interest payments as the RBA pointlessly tries to stop it:
Inflation in Australia has increased significantly. While inflation is lower than in most other advanced economies, it is higher than earlier expected. Global factors, including COVID-related disruptions to supply chains and the war in Ukraine, account for much of this increase in inflation. But domestic factors are playing a role too, with capacity constraints in some sectors and the tight labour market contributing to the upward pressure on prices. The floods earlier this year have also affected some prices.

Inflation is expected to increase further, but then decline back towards the 2–3 per cent range next year. Higher prices for electricity and gas and recent increases in petrol prices mean that, in the near term, inflation is likely to be higher than was expected a month ago. As the global supply-side problems are resolved and commodity prices stabilise, even if at a high level, inflation is expected to moderate. Today's increase in interest rates will assist with the return of inflation to target over time.
A total of $86bn in lost spending power will be concentrated in the four eastern states of NSW, VIC, QLD and SA. WA and ACT won't see the energy shock.
That's the same size as JobKeeper, except in reverse. Let's call it JobSmasher. Divided by the average wage, this is 1.1m jobs smoked.
Under this kind of strain, something in the eastern economy is going to snap.
I suspect it will be consumption and house prices that will crater together in the next few months under the combined bombardment of an income and wealth shock.
But you go ahead and do nothing, Albo.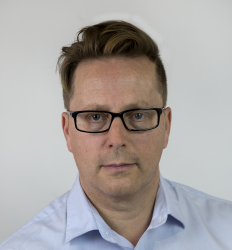 Latest posts by Houses and Holes
(see all)