The ferrous complex was mixed on June 27, 2022:

Not very convincing price action there. Steel is still very soft.
Iron ore selling has outstripped most other hard commodities in recent weeks so some sort of snap-back is normal.
I have no hard view on whether we go immediately lower again. Seasonal trends are about to turn favourable to iron ore. While global market will do whatever they do with regard to the mushrooming recession risk and bear market rallies.
My base case is still that a trade shock is coming to China as the US consumer buckles and supply chains destock into China.
That ought to halve iron ore before year-end as the property bust overwhelms infrastructure stimulus.
In the longer term, as Chinese growth stagnates further, iron ore investors have the following to look forward to:
Global iron ore production growth will accelerate in the coming years, bringing an end to the stagnation that has persisted since iron ore prices hit a decade-low average of $55 a tonne in 2015, market analyst Fitch Solutions asserts in its latest industry report.

Continued, albeit slower, growth in Australia, faster growth in Brazil and stabilisation in Mainland China's ore output will be the main drivers of growth, Fitch says. China will invest heavily in overseas mines to improve security of iron ore import supply, and Guinea will be an important beneficiary of this trend via the Simandou project.
Fitch forecasts global mine output growth to average 2.7% over 2022-2026 compared to -1.3% over the previous five years. This would lift annual production by 361.7mn tonnes in 2026 compared to 2022 levels, roughly the equivalent of Russia, India, and South Africa's combined 2022 output.

Supply growth will be primarily driven by Brazil and Australia, while Brazilian miner Vale has aggressive expansion plans, Fitch notes, adding that miners in Australia including BHP, Rio Tintoand Fortescuewill reinvest currently buoyant profits into additional production.

In Mainland China, iron ore production will rise once again in the next three to four years as the country works to increase its self-sufficiency and reduce Australian imports, having declined significantly over recent years, the analyst predicts.

As China's miners operate at the higher end of the iron ore cost curve and domestic ore grades will continue to decline, Fitch expects Chinese firms to prioritise investment in overseas iron ore mines, such as the giant Simandou deposit in Guinea.
Nearly 400mt of new supply as China goes ex-growth and its pig iron demand falls every year?
Good luck with that.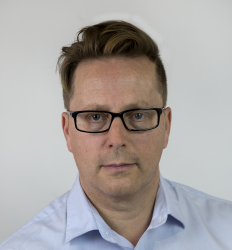 Latest posts by Houses and Holes
(see all)