In the latest installment of the bizarre and wonderful annals of Beijing looking after the Australian national interest much better than Canberra does we have got this:
Chinese Foreign Ministry spokesman Wang Wenbin has defended Beijing's trade sanctions on $20bn worth of Australian exports, saying the measures were "legitimate, lawful and beyond reproach."

Mr Wang said the stance taken by China was "strictly consistent with Chinese laws and regulations and WTO rules with a view to protecting the legitimate rights and interests of relevant industries in China and the safety of our consumers."
"Our position on China-Australia relations is consistent and clear," he said.

Mr Wang said that Beijing hoped Australia would "handle bilateral relations in the spirit of mutual respect and mutual benefit and work with China to promote the sound and steady development of (the) China-Australia comprehensive strategic partnership."
Thank you, Beijing, for rejecting the kowtowing of Albo's cowards. Retaining the trade sanctions is precisely what we need to prevent any increase in business-to-business links, which will enable Australia to continue its putative project of diversifying away from China.
There is even better news in investment:
Chinese investment in the Australian economy fell a staggering 69 per cent in the last financial year, according to new data from KPMG and the University of Sydney Business School.

Over $1 billion in Chinese investment was wiped from Australia in 2021, with Chinese Outbound Direct Investment (ODI) falling to its lowest level since 2007.
Moreover, this is a marvelous precursor to Australia declaring force majeure (owing to the Ukraine war) on 20% of the east coast gas going to China. China is taking 70%+ of east coast volumes so taking back 20% would only be 14% of the overall exports.
But that would be enough to crash the local gas price to $5Gj and put a big dent in the energy crisis at home.
We would still need to do the same with thermal coal but China does not take that from Australia anymore.
Bravo Beijing!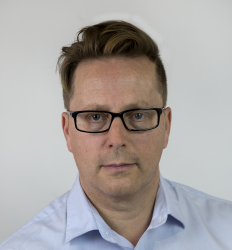 Latest posts by Houses and Holes
(see all)