Earlier this week, former regulator for the vocational training sector, Claire Field, warned of "significant visa fraud" across the international education sector.
The warning came after it was revealed that Nepalese students were coming to Australia in large numbers in "response to the unlimited work rights now available to those on Australian student visas", with these students "enrolling in lower quality and cheaper vocational colleges" in order to enter Australia to work and live.
Claire Field also warned that a $10 million incentive program introduced by the West Australian government in early May would likely aggravate the problem, since it will financially reward education agents for directing international students to the state. In turn, agents will be incentivised to lower standards and engage in fraud in bid to enrol as many students as possible for maximum financial gain.
Below are the key particulars of Western Australia's program regarding education agents:
The McGowan Labor Government has provided a massive $41.2 million boost to support Western Australia's international education…

Overseas education agents who enrol international students in a WA institution will be supported through a $10 million incentive package that will also aim to increase awareness of WA's international education sector through the agent network…

"We have consulted extensively with the international education sector over the past few months and have based this package on their input" [International Education Minister David Templeman].
Claire Field's comments regarding Western Australia's program are damning:
"As a former regulator for the vocational training sector, the alarm bells in my head are ringing loudly".
Throwing millions of taxpayer dollars at dodgy education agents will not end well. Visa fraud and a degraded higher education and migration system will be the inevitable result.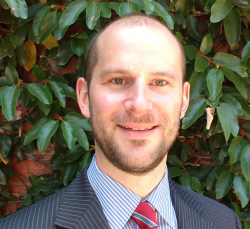 Latest posts by Unconventional Economist
(see all)