History doesn't repeat but it sure does rhyme.
In May 2019, Inside Story's Tim Colebatch questioned why so many Nepalese were coming to Australia given Nepal is so poor, shares no cultural ties with Australia, and does not speak English:
In 2017–18, one in every 1500 inhabitants of Nepal emigrated to Australia. In an era of strict immigration controls, that is an astonishing number for two countries so far apart, with no common language, heritage or ethnicity…

Deregulation has allowed universities to selectively lower their standards to bring in more fee-paying foreign students, even when they fail to meet the thresholds for English language skills or academic achievement…

This is not the first time immigration from Nepal has surged. A decade ago, we saw a scam with training visas, in which "students" from India and Nepal came for training courses in Australia, then quickly vanished into the workforce. The scam saw net immigration set record levels in 2008–09, before then immigration minister Chris Evans shut it down. But most of those who came stayed on here.
Six month's later, Andrew Norton, professor of higher education policy at the Australian National University, warned that dodgy education agents had driven the surge in Nepalese students, offering the carrot of gaining work rights and permanent residency:
The number of education agents – or recruiters – operating in Nepal has leapt from a few hundred to more than 3000… About half the Nepalese students enrolled in vocational education and training or English language courses.

The trend has alarmed higher education experts, who warn it is unlikely the students can genuinely afford to study in Australia, and are likely involved in exploitative work to pay for their tuition…

Andrew Norton, professor of higher education policy at the Australian National University, said the Nepalese influx should be "red-flagged" by the Department of Home Affairs.

"Nepal is a country with a not-very-large population and it is very poor," he said. "You have these basic questions of how so many people can afford to come to Australia and afford education here"…

Professor Norton said Nepalese international students had "an extremely high number" of secondary applicants on their visas, "suggesting to me that maybe they're bringing in their spouses to work"…
Fast forward to 2022 and history is repeating, with Nepalese 'students' flooding Australia after work restrictions were relaxed, and visa fraud proliferating:
To the end of March, there were 6312 applications from Nepal to study a vocational course in Australia, with visa approvals running at an exceptionally high 85 per cent…

Immigration expert Abul Rizvi said the strong demand from Nepal was a response to the unlimited work rights now available to those on Australian student visas compared to our main competitor nations.

It was likely they were enrolling in lower quality and cheaper vocational colleges which did not scrutinise how much study they were engaging in and which gives them the freedom to work multiple jobs, Mr Rizvi said.

Nepal, India and Pakistan are all considered by the Department of Immigration to be "high risk" countries, wherein students might use a student visa to enter the country but with no genuine attempt to study…

An examination of the [training] colleges by [consultant Claire] Field found that the principal education officers in nine of the 38 providers, which collectively have approval to teach 32,500 overseas students, were using Gmail or Yahoo email addresses…

She said the lifting of restrictions on work hours was acting as a lure for non-genuine students.

"At the same time, there are allegations of significant visa fraud in India," she said…

"As a former regulator for the vocational training sector, the alarm bells in my head are ringing loudly," Ms Field said.
Clearly, 'students' from Nepal and the Indian subcontinent are gaming Australia's education system for backdoor work rights and immigration. This is being facilitated by our higher education industry, which has slashed entry and teaching standards to accommodate them, and have effectively become 'middle-men' to the immigration system.
Labor needs to shut this rort down by:
Raising entry standards (particularly English-language proficiency);
Raising financial requirements needed to enter Australia; and
Removing the explicit link between studying, work rights and permanent residency.
Australia must focus on quality over quantity with regards to international students. They should come to Australia to study, not for work or migration purposes.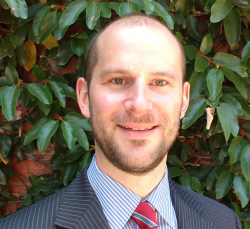 Latest posts by Unconventional Economist
(see all)