The ferrous complex was mixed on May 5, 2022:

Sadly, CBA has stopped publishing the iron ore spot price so Straya now has no open-source for its most important commodity price. I will try to find a new one.
This is ridiculous:
Rio Tinto looks set to spend billions of dollars on rail and port infrastructure to bring Guinea's Simandou iron ore province to market after CEO Jakob Stausholm said it would be "dangerous" to allow ownership of the transport infrastructure to be separated from the mines.

China has long wanted to build an iron ore province in the Simandou mountains to reduce its reliance on Australian iron ore but the $US12 billion ($16.6 billion) to $US20 billion cost of transport infrastructure has thwarted the project for decades.

…Thursday's annual meeting of Rio shareholders in Melbourne signalled the start of Dominic Barton's reign as chairman.

Mr Barton is a China expert after serving the past three years as Canada's ambassador to Beijing, and he said on Thursday he did not think there was any immediate prospect of military conflict between China and western nations.

"I don't think we are anywhere near that type of situation," he said. "While countries can have some tough relationships and challenges and I experienced that directly myself between the Canada and China relationship for the last three years, our trade, and investment actually went up."

Responding to a question about under what scenario Rio would stop selling iron ore into China's "war machine", Mr Barton said China would be much harder to extricate from the global economy than Russia has been this year after its attack on Ukraine.
In other words, Mr Barton is willfully blind. We all know that Australian iron ore will stop the moment China invades Taiwan. If it doesn't the US will do it for us.
Australia should probably be threatening to pull the iron ore trade right now as China occupies the South Pacific via its Solomons axis.
But why would that bother a Canadian? Canada lives under the US nuclear and military umbrellas. It is at zero risk of Chinese occupation.
Why should Mr Barton and RIO be allowed to build Simandou? It will devastate the iron ore price and significantly reduce Canberra's leverage over Beijing. And to what end? Enriching a Canadian while Australia's commodity take is devastated.
Sure, the JV could find another partner. But it should not be Australian and isn't likely to be Vale given its dubious history with the project. So it will not be easy to find. Especially since the legal wrangles will take years to sort out. By then iron ore should be falling hard anyway and make the project moot.
Mr Barton and RIO are operating as if Davos Man still runs the world with the approval of the liberal societies that created them.
I've got news for him. That regime is dead and in its place is a life and death struggle between the US liberal empire and the Chinese illiberal version.
RIO needs to decide whose side it is on. If it won't, then Canberra must force it to.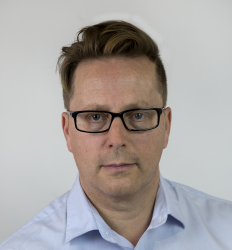 Latest posts by Houses and Holes
(see all)