Equifax has released its Consumer Credit Demand Index for the March quarter of 2022, which revealed that mortgage demand fell for the first time in two-and-a-half years in Q1, down 4.6% nationally:

As shown above, the fall nationally was driven by our two largest states – New South Wales (-7.6%) and Victoria (-8.5%) – whose decline in mortgage demand was well above average.
Commenting on the results, Equifax's General Manager Advisory and Solutions, Kevin James, noted:
"The decline in mortgage demand suggests that factors such as interest rate rises and uncertainty around what impact this will have on the housing market has started to have a tangible impact on consumer behaviour, both for prospective new home buyers and existing mortgage holders. We anticipate demand to slow further as additional interest rate increases are expected in coming months".
Obviously, this data pre-dates the latest interest rate hike by the Reserve Bank, which should have dampened buyer demand even further.
AMP Capital chief economist, Shane Oliver, believes home buyer demand will evaporate as mortgage rates climb:
"I think the drop in home buyer demand has further to go as interest rates are just starting to rise at a time when affordability is already worsening".

"The price falls will likely intensify as the pool of buyers dwindles as it gets harder for people to enter the market."
Accordingly, Oliver is tipping a 10% to 15% top-to-bottom fall in Australian house prices from mid-year into 2024.
Westpac's "time to buy a dwelling" index has also fallen to its lowest level since April 2008, down more than 40% below its November 2020 peak.
Given Australian interest rates are forecast to rise sharply over the next year and house prices are expected to fall, home buyer demand should crash.
How far it falls will depend how aggressively the Reserve Bank lifts rates.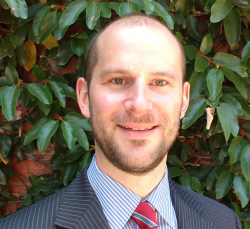 Latest posts by Unconventional Economist
(see all)