The latest Roy Morgan polling had the potential National/Act NZ opposition well ahead of the incumbent Ardern Labour/Greens government in April.
On primary vote, National is leading Labour 37.5% to 33.5%, with Act (10.0%) also catching the Greens (10.5%):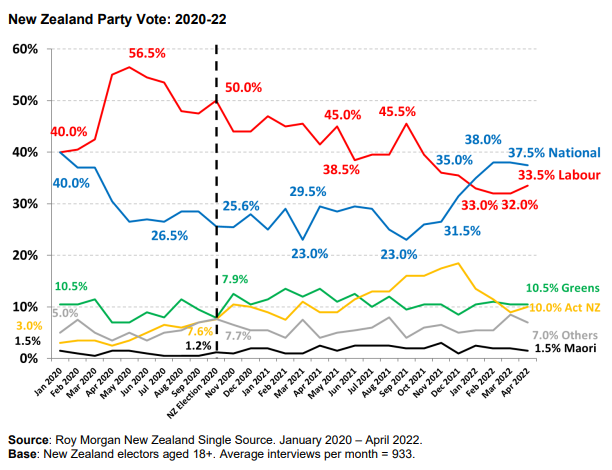 This means that on a coalition basis, National/Act is leading Labour/Greens by 49.0% to 44.0%: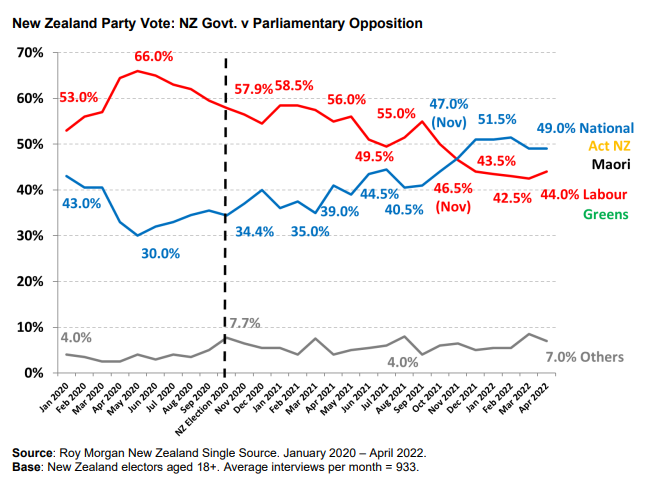 There is some positive news for Jacinda Ardern, however, with Roy Morgan's Government Confidence and Consumer Confidence indices finally rebounding after plummeting over the prior year: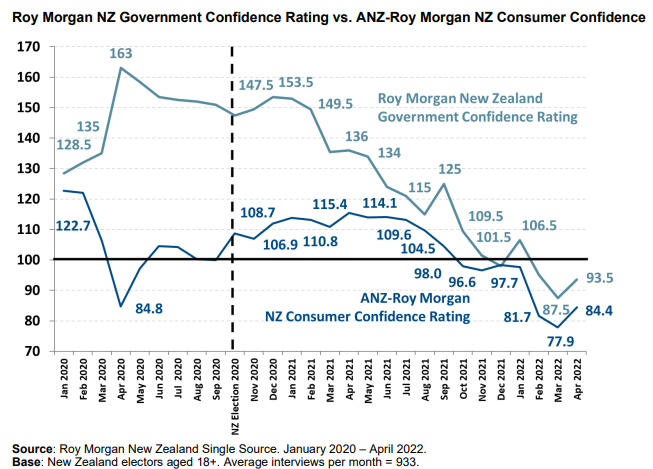 Commenting on the results, Roy Morgan CEO Michele Levine believes that Jacinda Ardern will come under increasing pressure as interest rates rise:
"A high inflation rate and an extended cycle of higher interest rates is a new challenge for the government of Prime Minister Jacinda Ardern and looks set to be the defining issue over the next 18 months heading into next year's election."
The bigger issue facing Ardern is that she is no longer trusted after breaking multiple election pledges around housing and immigration.
Jacinda Ardern has a propensity for announcing one thing and then doing the opposite, which is why Kiwi voters are now abandoning her.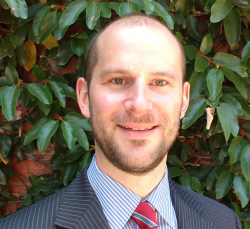 Latest posts by Unconventional Economist
(see all)