Interest.co.nz has published an interesting article on how this year's national election campaign will confront exactly the same housing problems as the 2017 election:
Labour will be stuck between a rock and a hard place campaigning on housing issues ahead of the election.

On the one hand it has house price growth to thank for the strengthening economy. On the other, it has house price growth to blame for making life more difficult for the most vulnerable in society it pledged to protect.

For every "good news" story published in recent weeks on the uptick in inflation, lower likelihood of an Official Cash Rate (OCR) cut this year, and improved business confidence survey results, there have been "bad news" stories on annual rent increases hitting an 11-year high, Emergency Housing Grants issued by the Government increasing five-fold in two years, and first home buyers in most parts of the country struggling to scrape together a 20% deposit…

And here's the thing, until the Government has the guts to change the fundamentals of the New Zealand economy so it doesn't hinge on the trillion dollar-plus residential property market, it will continue to protect this asset.

National was in a similar position at the 2017 election, but being a centre-right party, didn't need to pretend it was out to protect renters and those struggling to get in to the housing market.

I look forward to seeing how Labour responds to that catch 22, "Do house prices need to fall?" question ahead of this election, and whether the Green Party and The Opportunities Parties will, like in 2017, be the only ones to say, "Yes".
In the lead-up to the September 2017 election, Labour announced an excellent housing platform that promised to address both supply and demand distortions via negative gearing reform, banning foreign buyers of existing homes, tighter capital gains taxes, removal of urban growth boundaries, plus bond financing for infrastructure.
Labour also promised to reduce immigration by around a third, which would have helped to relieve chronic housing and infrastructure pressures (especially around Auckland), as well as promised to build 100,000 public houses over a decade (named 'KiwiBuild').
Sadly, on all almost key areas, Labour has either abandoned these reforms or failed miserably, proving that it is not serious about addressing housing affordability.
For instance, Labour's promised 'KiwiBuild' program to build 100,000 public houses has descended into a farce, with the government abandoning its building target and instead announcing a bunch of demand-side measures that will inflate prices.
Labour abandoned capital gains tax reforms and has back-slid on its promise to abolish Auckland's urban growth boundary and reform infrastructure financing.
Labour has also abandoned its promised immigration cuts, instead opening the visa sluice gates.
Accordingly, New Zealand house prices have surged to an all-time high and the home ownership rate has cratered to a 70-year low.
It seems politicians only care about housing affordability when they are in Opposition. But once they gain office, they maintain the status quo and act in the best interests of existing homeowners and the 'growth lobby', most notably the property industry.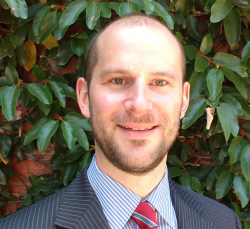 Latest posts by Leith van Onselen
(see all)