Incoming treasurer Jim Chalmers claims inflation is "almost out of control" and says the business community has "the big role" to play in the post-pandemic recovery, basically mimicking the statements of the Business Council of Australia. He says Labor will help businesses solve their skills shortages and that increasing immigration has to be "part of the story":
"There is no stronger, broader, more inclusive economy without the business community buying in, and I look forward to developing those relationships further as treasurer," he said.

Treasury secretary Steven Kennedy on Sunday afternoon met with Dr Chalmers at his house in Logan in Brisbane's outer suburbs to provide the incoming government briefing known as the "red book"…

With businesses warning skills shortages were putting a speed limit on the economy, boosting participation and matching skills with employer needs would be "a big priority" for the Albanese government…

[Business groups] have been calling for a temporary two-year increase in the permanent migration intake to help address the domestic skills crisis…

"We're focused on growing the economy without adding new inflation, getting real wages moving again, and trying to have something to show for all this debt in the budget," Dr Chalmers said…

"Migration obviously has to be part of the story, but it can never be a substitute for training people," Dr Chalmers said, citing increased investment in skills development and boosting participation.

"Too many businesses have told me over the course of the last little while that if they could find the skills that they needed domestically, then they could grow faster and employ even more people," he said.

"We want to help them on that journey."
We all know how this is going to go. After remaining dead silent about immigration over the election campaign, the new Labor Government will unload the immigration dump truck.
The business lobby, which Chalmers is cozying up to demands it. The Australian Treasury demands it. The property lobby demands it. And the edu-migration industry demands it.
By contrast, Australian voters overwhelmingly do not want a return to pre-COVID mass immigration, but their preferences will be ignored as per usual.
The end result will be precisely what I outlined in MB's Christmas Special Report – another 'lost decade' like the last whereby the aggregate economy grows at a reasonable clip, but per capita outcomes stagnate: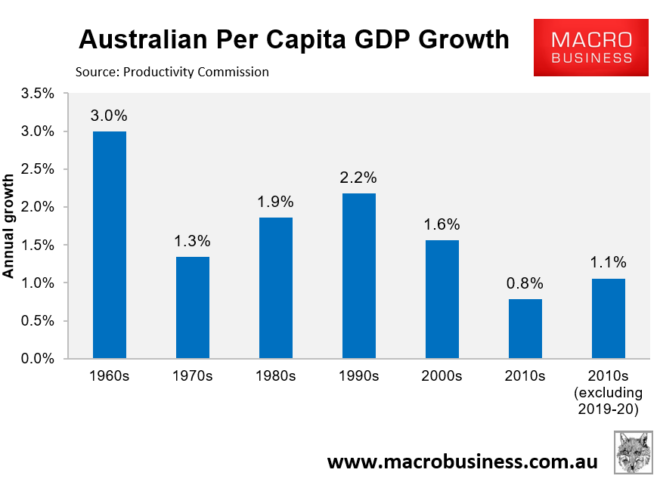 Labor will use inflation and 'skills shortages' as the trojan horse to ramp-up immigration, and Australian workers will be the losers.
It was always going to be this way whoever won the election.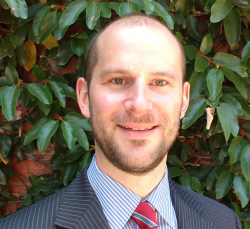 Latest posts by Unconventional Economist
(see all)