The ferrous complex was strong on May 11, 2022:

The trigger was this:
Chinese Premier Li Keqiang urged officials to use fiscal and monetary policies to stabilize employment and the economy as the country reels from Covid outbreaks and rising inflationary pressure.
Yawn. Monetary and fiscal policy transmission is inhibited by property and OMICRON.  Westpac has a good wrap.
—
China's iron ore demand remains robust with crude steel production up 18% in the year to March to be the highest level since June 2021. By contrast, due to COVID disruptions, steel demand is weak, resulting in steel inventories rising at mills and traders. Meanwhile, iron ore inventories at Chinese ports declined more than 3% in April so have started to moderate but are still 13% higher in the year while imports of ore are down 14% in the year to March. Ongoing supply disruptions to seaborne ore, and the above discussed China stimulus, are likely to support iron ore prices at least for the near term. It is, however, worth noting that seasonal supply is rising while demand remains under pressure.
Chinese ore production has lifted 15% in the year to March and is above the trend growth of 6% seen since the low in Chinese ore production in mid-2018. However, Chinese ore production is still almost half what it was compared to the record high hit when production surged in early 2014. Chinese ore is such low grade that it can never be the sole source for Chinese mills. High prices, and changes to environmental/health/safety regulations, have spurred on Chinese ore production.
Even as demand eased and prices of imported ore fell, Chinese ore has maintained a significant premium to imported ore highlighting that there is both ample supply of imported compared to demand as well as the ongoing preference for domestic ore in some markets.
Global steel production has also continued to moderate as the momentum in the demand recovery from Covid peaks while fiscal and monetary policy settings around the world shifts to a more restrictive stance. Global steel production is down 6% in the year to February; rest of the world -1%yr, China -10%yr. As noted above, there has been a turnaround in Chinese steel production in March but as this has been associated with softer sales and rising inventories so we are not expecting this momentum to be maintained through the next few months.
We have also seen a less than usual utilisation of electric arc furnaces (EAF) at this point in the year. In the charts below you can 86% blast furnaces are running well ahead of the four-year average at this point in the year but at 61% EAFs are running behind their average. EAFs have greater flexible in being able to adjust output to match supply and demand conditions compared to blast furnaces which have less flexibility to adjust output as unlike an EAF, blast furnaces can't be turned off without damaging furnace infrastructure.
Running on electricity they use less coal and more scrap steel so produce far less emissions and are favoured with there is a need for cleaner air. However, this also means they can be geared back when economic conditions favour less output such as a time when input prices are squeezing margins in the face of soft demand and flat steel prices.
So it is interesting to note that even with a lower utilisation rate of EAFs so far this year the price of scrap steel has maintained a significant premium to higher grades of iron ore.
We expect the iron ore market to move lower through the second half of 2022 and into 2023 with prices drifting down towards the cost curve. The latest update from Wood Mackenzie has the VIU curve for the 90th percentile down 5% to $68/t due to lower discounts for lower grade ore, foreign exchange and freight costs, and rising operational costs (diesel, labour, ESG-compliance etc.). This does suggest a downside risk to Westpac's end 2025 forecast of US$85/t.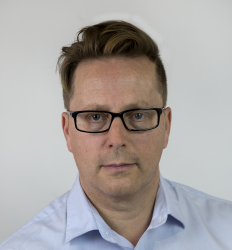 Latest posts by Houses and Holes
(see all)