On Sunday, the Morrison Government announced that if reelected, it would allow first home buyers to borrow up to 40% of superannuation to purchase their first home, capped at up to $50,000 (see yesterday's article).
Under the policy, first home buyers would need to have $125,000 in their superannuation account in order to withdraw the maximum $50,000 for an individual.
Given the average superannuation balance for younger Australians is well below this level, this policy would necessarily benefit higher income first home buyers the most, as explained by CoreLogic's head of research, Eliza Owen:
Allowing first homebuyers to access superannuation for their upfront housing costs on a broad basis will add to demand, and this could increase the cost of housing…

No income caps make this scheme inequitable

The actual value that could be accessed through this scheme is relatively low for the typical young first homebuyer. According to ABS data, the median superannuation balance in Australia was around $55,000 at June 2020. First homebuyers are typically younger, and the median super balance was just $25,000 for those aged between 25 and 34 years of age. At 40%, the scheme would offer just $10,000 at the median level…

Australia does not just have a housing affordability problem, but a housing equality problem. Grattan research has shown over the decades that poorer Australians have seen the biggest declines in rates of home ownership…

Those who would be able to withdraw up to $50,000 would have superannuation balances of $125,000. Unlike the first home loan deposit scheme, or Labor's proposed shared equity scheme, there are no income caps associated with the Super Home Buyer Scheme, making it far more advantageous for young first homebuyers on higher incomes.
So basically, the Morrison Government's super-housing policy will inflate prices further, locking more lower-income first home buyers out of the market and increasing housing inequity.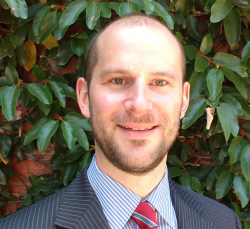 Latest posts by Unconventional Economist
(see all)