BofA with the charts. It is more than a little scary that this wipeout has not crashed base metals. China comprises roughly half of the global demand for both copper and aluminum. If Chinese demand recovers sufficiently to push prices back up then the Fed is going to be cornered into crashing everything. 
—
BofA Securities hosted its metals and mining conference in Miami and a few key themes have come up. Looking at near-term issues, metals demand has been tracking very weak in China in March/April, as Exhibit 1 and Exhibit 2 show for aluminium and copper.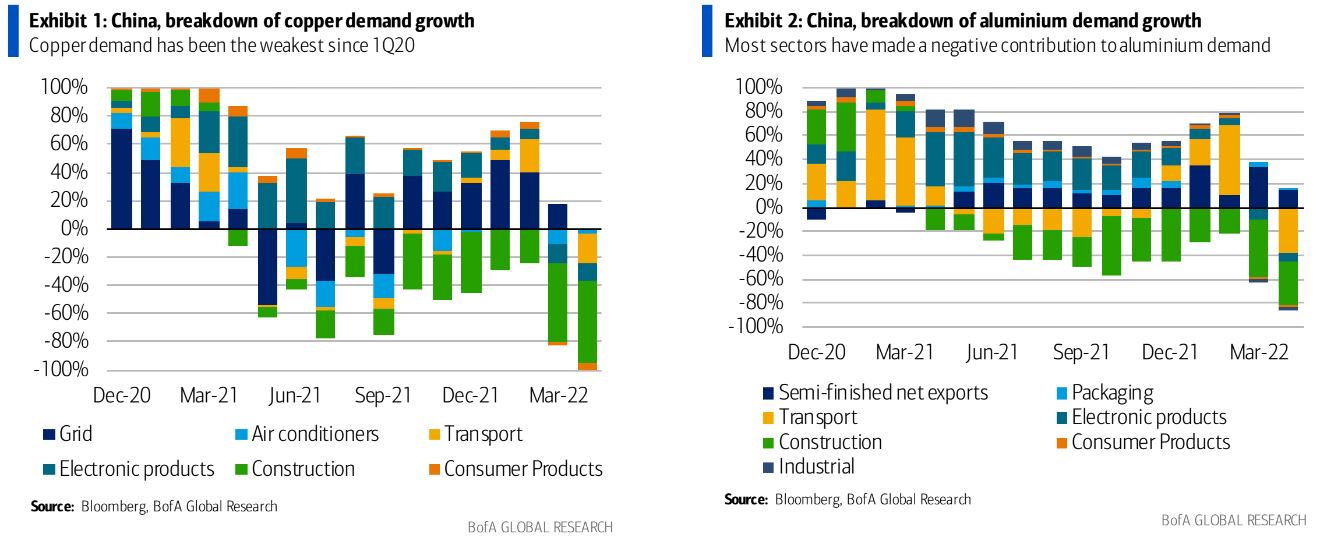 Remarkably, that weakness was not driven by just one sector, but very broad-based. This is also mirrored byExhibit 3, which highlights that of the six sectors which matter for copper demand, not a single one has been expanding YoY in April. Linked to that, copper prices were down YoY last month.

Particular concerns continue to revolve around China's property sector, with new housing starts declining by-44% YoY in April. This matters insofar because in March/ April, grid spending, driven partially by the de-carbonsation of power supply, no longer offset the weakness in the housing sector (Exhibit 4). Of course, much of the recent headwinds have been driven by China's rolling COVID lockdowns. Hence, the extent to which China'sauthorities are choking off the economy is critical for the mined commodities. Most of the challenges could reverse relatively quickly, if the Zero Covid policy is implemented more pragmatically, then potentially also supported by stimulus and this remains our base case for 2H22.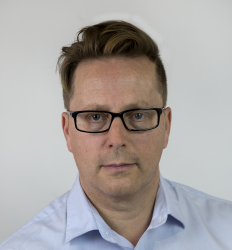 Latest posts by Houses and Holes
(see all)