The business lobby has dished up another serving of 'skills shortage we need more migrants' tripe at Fairfax, while explicitly admitting that mass immigration is used to suppress wage costs:
Senior Australian business leaders have urged the next federal government to address the nation's labour crisis by boosting migration to fill jobs, warning a failure to do so risks causing a slump in economic growth…

Tony Shepherd, a former president of the Business Council of Australia [said]… "we've got a crisis. We need workers. It's constraining industry and business generally"…

The tight labour market has seen Australia's unemployment rate fall to 4 per cent, its lowest levels since the mid-1970s…

Peter Shergold, who was the head of prime minister and cabinet in the Howard government, also says the nation has to increase migration in the short term. "Australia still depends for its economic growth and development on large-scale recruitment of labour from overseas"…

Shergold says it's the first time in three generations that Australia has not had mass migration…

A tight labour market has pushed up wages… Shepherd says the inability to fill jobs will lead to higher costs, in areas such as wages… Australia's growing wage pressures come after a decade of low wage growth, where real wages have declined…
The business lobby made exactly the same skills shortage arguments in 2002 to a Senate Inquiry, whereby they bemoaned "serious skill shortages and skill gaps" and warned that unless Australia did something about it – i.e. import a lot of workers – the economy would end up going backwards.
As a result, Australians got two decades of record immigration, where millions of migrant workers were imported into the country, and the nation's wage growth plummeted to record lows.
Despite the mammoth immigration flows, the 'skills problem' always remained with the business lobby forever complaining of shortages and singing exactly the same tune as it did two decades ago: Australia must quickly import hundreds of thousands of workers or risk going backwards.
The fact of the matter is that if the business lobby genuinely needs skilled workers, they should vote for a government that will invest in education and training. Or invest in it themselves.
The bolded text above explains the true motivations of the business lobby: they want immigration rebooted to undercut Australian workers and suppress wage growth.
It's funny how labour supply and demand works in the eyes of the business lobby. When supply is high, businesses tell workers they need to accept the discipline of the market. But when labour supply is low, we're told we need more immigration. Anything except pay a fair wage.
As I argued yesterday, we should let Australian businesses import all the migrant workers they want, provided they are paid well above the median full-time salary (currently $83,000).
Setting the migrant wage floor well above the median full time salary would ensure that Australian businesses only hire migrant workers to fill highly skilled professions, while also eliminating the need for labour market testing or maintaining dubious skilled occupation lists.
By raising the quality bar, these reforms would also reduce immigration flows, which is what Australians want, while maximising benefits to the economy and federal budget.
But we all know the business lobby would never support such a wage floor as it would undermine its goal of suppressing wages to maximise profits.
The business lobby instead wants an expansion of the pre-COVID mass immigration model, which Alan Kohler explained was "largely an industrial strategy designed to suppress wages and to protect the project they had to crush unions".
In short, the business lobby wants the immigration equivalent of WorkChoices 2.0.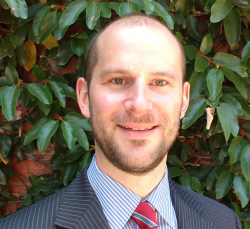 Latest posts by Unconventional Economist
(see all)