CoreLogic has released its May housing and economic chart pack, which shows that Australian rental growth has reaccelerated in 2022, surging by 9.0% in the year to April:
As shown above, the surge in rents is broad-based, with every jurisdiction – both city and regional – recording solid-to-strong rises in rents over the past year.
The surge in rents follows the cratering of vacancy rates, which hit their lowest level in 16 years, according to SQM Research:
The primary factor explaining the collapse in rental vacancies is the pandemic-induced shrinkage in average household size as people demand more space, which has effectively reduced the number of dwellings available to rent.
Looking ahead, Australia's rental crisis is set to worsen with the planned rebooting of immigration to 235,000 people a year. This will ensure that rental demand stays well ahead of supply, which will impact inner-Sydney and inner-Melbourne the most given their outsized intakes of international students and migrants more generally.
The budding rental market catastrophe was summed up perfectly by Property Investment Professionals of Australia president Nicola McDougall, who warned that "rental affordability pressures facing many households are only going to get worse – and soon" on the back of mass immigration:
"With overseas migration projected to soar over coming years, where are these new Aussies going to live if we don't even have enough rental properties to house our current population?"
Exactly. The planned Big Australia immigration reboot will add further pressure to an already record tight market, turning Australia's rental crisis into an outright disaster.
Sadly, Australia's long suffering renters are blind to our politicians, who instead prefer to target policy at home buyers to inflate prices and buy votes.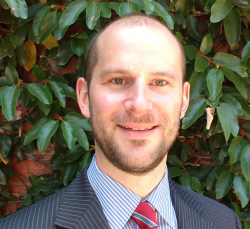 Latest posts by Unconventional Economist
(see all)