See the latest Australian dollar analysis here:
DXY eased again overnight but how far it can get is an open question given is wrecking "risk on" hopes:

AUD was firm again with US markets closed:

Oil is a very big problem for bulls:

Metals were muted:

Miners too:

EM stocks rallied:

Other markets were shut.
Oil is going to upset the "Fed will pause applecart" in short order. In Europe:
European Union leaders agreed to pursue a partial ban on Russian oil, paving the way for a sixth package of sanctions to punish Russia and its president, Vladimir Putin, for the invasion of Ukraine.

The sanctions would forbid the purchase of crude oil and petroleum products from Russia delivered to member states by sea but include a temporary exemption for pipeline crude, European Council President Charles Michel said late Monday during a summit in Brussels.

"This immediately covers more than 2/3 of oil imports from Russia, cutting a huge source of financing for its war machine," Michel said in a tweet. "Maximum pressure on Russia to end the war."
And America. BofA:
What demand destruction? Think Starbucks per gallon

The question debated most across a recent series of investor meetings is whether and where we see any meaningful signs of demand destruction, in response to obviously higher product prices? Frankly the short answer is that despite the triggering headline of gasoline 'above$4 per gallon in every state', the average price of a Venti Starbucks latte, we struggle to see any material evidence that higher prices are meaningfully impacting demand across the three primary products of gasoline, jet and diesel (as observed by our crude & products traders perhaps the greater price sensitivity is on coffee consumption). Frivolity aside, the next few weeks are critical as the 'official' start of the driving season kicks off with the Memorial Day weekend. Observing miles driven we see no indication that demand is showing material sensitivity to higher prices. In fact it is making new five year highs so far in 2022. A similar trend continues to evolve with airline travel, with TSA (Transportation Security Administration) traveler counts now just 10% below 2019. Finally freight miles while slightly below 2021, stand well above pre-COVID levels. In all cases US inventory levels for gasoline, distillate and jet fuel continue to pace new 5yr lows–with a similar trend for demand cover. With this backdrop the questions we see framing the outlook for US oils & refiners is how tightness across the three key products and crude oil is resolved absent a collapse in demand that is not obviously noting US refining capacity is lower by ~8% since mid-2019 with more closures expected in 2023. While we don't expect current 'windfall' refining margins to persist as a new normal, it is hard to identify the catalyst that breaks the outlook for elevated refining margins for at least the summer–and a higher mid cycle longer term.
If the Fed pauses tightening then oil is going to $150 and beyond in short order and a monstrous crack spread will deliver fantastical gas prices at the pump.
There's another round of higher yields and DXY in this.
A lower AUD and risk assets right along with it.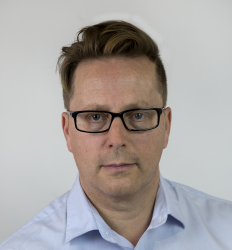 Latest posts by Houses and Holes
(see all)