Prime Minister Anthony Albanese has committed to joining the Indo-Pacific Economic Framework for Prosperity, a new 13-nation economic bloc. The alliance has been proposed by US President Joe Biden as an alternative to the 11-nation Trans-Pacific Partnership (TPP).
The new economic bloc will include Australia, the US, New Zealand, India, Japan, Indonesia, Malaysia, the Philippines, Singapore, Thailand and Vietnam. The White House has indicated that the alliance will help to reduce costs by making the supply chains of the US and its allies more resilient. The member nations account for about 40% of the global economy.
From The Australian:
Australia will join the US, India, Japan and key regional partners in the 13-member economic alliance, aimed at establishing preferential trading rules outside China's orbit in the world's fastest-growing economic region…

The new Indo-Pacific Economic Framework for Prosperity is Mr Biden's answer to the Trans-Pacific Partnership, which the US abandoned under Donald Trump.

New Zealand, South Korea, and Southeast Asian partners Indonesia, Malaysia, the Philippines, Singapore, Thailand, Vietnam and Brunei will also join the bloc, which represents about 40 per cent of the world's economy.

The White House said it would enable the US and its allies to "to decide on rules of the road that ensure American workers, small businesses, and ranchers can compete in the Indo-Pacific".
This agreement is obviously a counter-punch to the China-dominated Regional Comprehensive Economic Partnership (RCEP), which went into force with Australia as one of 15 members.
China had also sought to join the 11 member TPP, which Australia rejected on the basis of its "track record of coercing other trade partners".
I am generally no fan of these types of trade blocs, given they add little economically and usually come with all manner of spurious legal compromises for intellectual property, copyright and labour market access.
That said, the Indo-Pacific Economic Framework for Prosperity is more about security than trade, and is aimed at preventing China from negatively shaping the region's trade rules, in turn and wedging Australia's vital strategic relationship with the US.
For that reason alone, the Albanese Government should back it.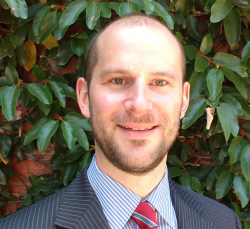 Latest posts by Unconventional Economist
(see all)