Arguably the biggest benefit of the working from home (WFH) phenomenon is that it eliminates the need for time consuming and costly commutes.
It is, therefore, no surprise that the soaring cost of petrol and other goods and services is scuttling companies' plans to have their workers return to the office. And the story is similar all over the world.
For example, The New York Times reported the below yesterday:
The cost of a daily routine — travel, coffee, food — is far pricier than it was when offices shut down two years ago. Consumer prices were 8.5 percent higher last month than they were a year earlier, the fastest 12-month inflation rate since 1981. While office occupancy has crept up to its highest level since March 2020, above 40 percent, some workers have experienced R.T.O. sticker shock.

"It's a perfect storm," said Becky Frankiewicz, U.S. president of ManpowerGroup, a global staffing agency with more than 4,500 offices. "We're ready to get back to work, and now can you afford to get back to work?"

Average gas prices in the United States hit $4.33 a gallon last month, compared with around $2.60 in 2019, according to AAA. The Sweetgreen salad that now costs $11.95 might have been $11.20 last year. A Potbelly sandwich for $7.65 was once $7.20. An iced latte at Dunkin' might be $3.99, up from roughly $3.70. And with the labor market still tight, employers are fielding calls from workers asking for more flexibility or raises…

"Remote work started off as a safety measure," Ms. Frankiewicz said. "Now it's a cost-containment measure."
The BBC reported similar out of the UK:
Employees who haven't had to budget for train tickets, takeaway coffees or new office outfits for the past two years are now acutely aware of how much it costs to spend a day at your desk. And, worse, these costs are growing. Petrol prices are at an all-time high; transport fares have increased, and food and other essentials are on an upwards trajectory. That means an office day can hit the wallet hard…

Umus, a lecturer at a London university…[said they] end up spending between £22 and £27 on food and transport every office day. "That's more than a quarter of what I make per day just to be able to go into the office"…
And South Africa:
"Wages have been stagnant since the beginning of 2020 and the petrol price just keeps going up and up," says Tracy Benson, an office manager in Johannesburg. Benson is currently alternating remote and office days, but now South Africa has eased its pandemic rules a push to get back to the office has begun.

"It's gotten to the point where if I were to be forced back into the office full time, I literally can't afford to get there, the petrol would cost me too much," says Benson.
The benefits of allowing employees to work remotely are obvious:
It eliminates the need for workers to waste money, fuel and time travelling into central locations to work,
Because it reduces demand, it forestalls the need to undertake costly infrastructure investment.
It provides greater work/life flexibility.
In the case of Australia, it facilitates decentralisation – something policy makers have been trying to achieve for decades.
In light of rising petrol costs and inflation, employers would be wise to facilitate ongoing flexibility on WFH. Those who can work from home should also be allowed to do so in order to reduce national petrol consumption and to reduce the impact on those workers who cannot work remotely.
By easing workers' cost-of-living pressures by encouraging WFH, employers are also likely to see smaller wage demands from their employees, thereby reducing wage cost pressures.
The pandemic started the WFH phenomenon. Rising petrol prices and inflation will entrench it.
That's a good thing for both workers and the environment.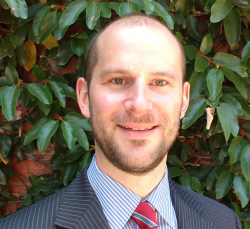 Latest posts by Unconventional Economist
(see all)