The political situation has gone from bad to worse for New Zealand Prime Minister Jacinda Ardern.
The latest Roy Morgan poll has Ardren's Labour Party (32.0%) still trailing well behind the opposition National Party (38.0%) on primary vote: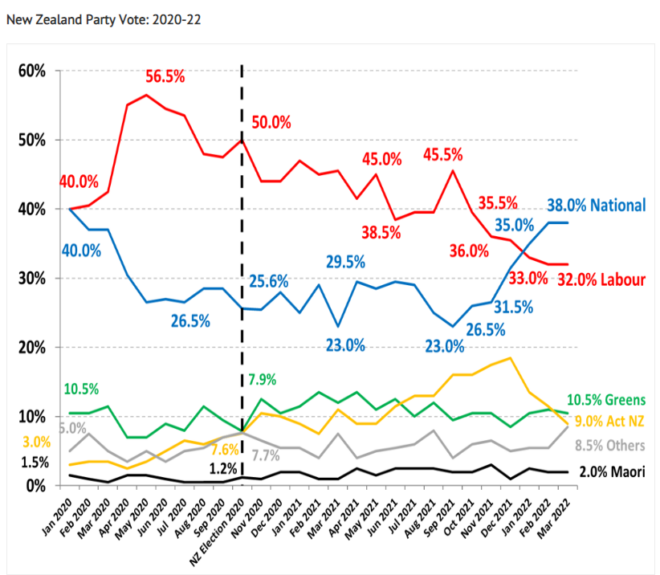 On a coalition basis, the Labour Government is also trailing 42.5% to 49.0%: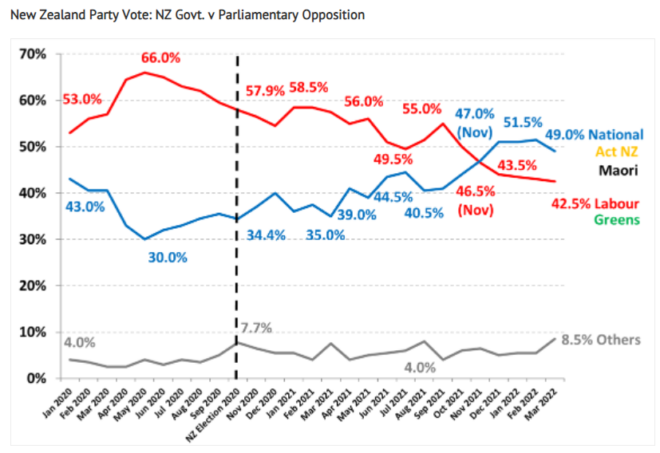 To add further insult to injury, the Roy Morgan Government Confidence Rating has crashed below the neutral level of 100 for both genders for the very first time, hitting a record low 87.5. In a similar vein, New Zealand consumer confidence has also plunged to a record low 77.9: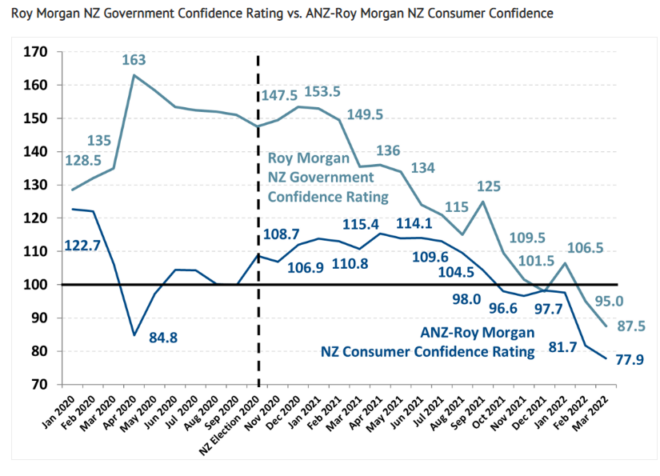 For the first time, more voters from both genders also believe New Zealand is headed in the wrong direction than the right direction.
Jacinda Ardern campaigned hard on housing affordability. Yet many Kiwis have been shut out of the New Zealand housing market following 30%-plus dwelling value appreciation over the pandemic. They are rightfully angry.
At the same time, those that have purchased recently or are carrying large mortgage debts are petrified at the prospect of mortgage rates surging further, their properties plunging in value, and potentially being thrown into negative equity.
New Zealand's housing market is the most expensive in the developed world and Kiwi economists and financial markets are tipping sharp increases in mortgage rates to between 6.25% and 7.5%, which would add up to $1,250 in monthly mortgage repayments to the median priced New Zealand home ($1,700 a month in Auckland).
With mortgage pressures building and the housing market beginning to hit the skids, Jacinda Ardern is copping the blame.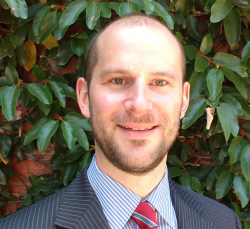 Latest posts by Unconventional Economist
(see all)