New Zealand fixed and floating mortgage rates are on the rise, following three consecutive rate hikes from the Reserve Bank of New Zealand (RBNZ):
As shown above, floating mortgage rates have risen around 0.7% from their June 2021 low, whereas the 3-year fixed mortgage rate has surged by around 2.2%.
Earlier forecasts tipped New Zealand mortgage rates would peak at about 5%. However, economists are now tipping steeper rises to around 6.25%:
Infometrics chief forecaster Gareth Kiernan said [earlier forecasts] would have been based on a prediction of an official cash rate peak of 2 per cent to 2.5 per cent by 2023.

"But with expectations that it could now get up to 3 per cent to 3.5 per cent next year, the predicted trajectory is affecting the longer-term rates. We've also seen a lift of about 50 basis points in ten-year bond rates over the last month…

NZIER principal economist Christina Leung said she predicted floating rates would be about 6.25 per cent in five years' time, with an OCR of 3.5 per cent".
New Zealand's official cash rate (OCR) is currently sitting at 1.0%. And the latest futures market's forecast has the RBNZ hiking the OCR by another 2.75% by the end of 2023:
If the futures market is correct and interest rates do rise another 2.75%, then it could have a devastating impact on Kiwi mortgage holders.
To illustrate, consider the below table comparing current monthly mortgage repayments across New Zealand against a 2.75% increase in mortgage rates, assuming increases in the OCR are fully passed on to mortgage holders:
If the market's interest rate forecast is correct, then the average mortgage holder in New Zealand is facing a 34% increase in mortgage repayments.
This would see monthly repayments on the median priced New Zealand home surge by $1,260, with repayments in Auckland soaring by $1,694 per month.
Given that one-third of mortgages taken out in 2021 were originated with a debt-to-income ratio above six, a huge number of Kiwis would likely fall into acute mortgage stress:
New Zealanders better hope the futures market is wrong about interest rates. Otherwise Kiwi mortgage holders will be cruising for a bruising.
Such a large increase in mortgage rates would also likely cause a sharp fall in house prices, which could push many recent Kiwi buyers into negative equity.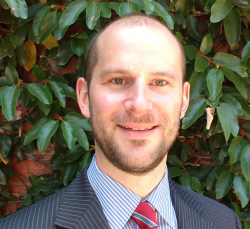 Latest posts by Unconventional Economist
(see all)