Amid the conga-line of evidence showing that temporary migrants have been ruthlessly exploited on Australia's farms, which has frequently been labelled "modern slavery", the Australian Workers Union (AWU) last year lodged an application with the Fair Work Commission (FWC) to amend the Horticulture Award to guarantee a minimum casual rate of pay for all farm workers.
In an historic victory for the AWU, the Fair Work Commission (FWC) ruled that workers on Australian farms will be guaranteed a minimum rate of pay when changes to the Horticulture Award come into effect tomorrow.
Under the FWC's ruling, farm workers can still be paid a piece rate, but they will be guaranteed a minimum wage for each day that they work.
Secretary of the AWU, Daniel Walton, claims the FWC's ruling is a "momentous shift" for fruit pickers in Australia who he said have been routinely and systemically exploited and underpaid:
"Too many farmers have been able to manipulate the piece rate system to establish pay and conditions far beneath Australian standards".
However, the National Farmers Federation (NFF) strongly opposed the ruling:
"The increase in wage costs, most farm's largest input, threatens to make the most productive workers unaffordable. The loss of these workers will put a handbrake on agriculture's growth, at a time when our country can least afford it," [NFF's Mahar said]…

Mr Mahar said unbelievably, the findings of the FWC came at a time when horticulture was facing an unprecedented labour shortage..
Whereas former immigration department deputy secretary, Abul Rizvi, claims that that while farmers might be able to show they are paying proper wages on paper, they could deduct costs such as accommodation, transport and visas at exorbitant rates. "Then the person ends up with close to nothing".
Rizvi also wants stronger legislative penalties against employers who fail to pay the minimum wage.
The NFF should recognise that the reason why farms suffer chronic labour shortages is because they have paid slave wages and routinely exploited workers (especially migrants).
The horticultural industry has been ground zero for migrant wage theft, exploitation and 'modern slavery'. The proof is undeniable.
As a counter-point, grain harvesters have had few problems attracting local workers by offering decent wages:
Programmed Skilled Workforce has been campaigning to get 3000 Australians working on the grain harvest doing blue-collar jobs.

In just three weeks they've had almost 2000 applications.

"We've been really pleased with the take-up," executive general manager David Hele said.

"It's a big mix of different people. It's younger applicants, mature ones, males and females, people who are out of work due to COVID. School leavers and travellers."

The pay ranges from $27 to $35 per hour for an average 30-60 hour working week.

There was more interest from locals to take up these harvest jobs because there was less risk of being exploited, he said.
CBH also recently filled 2000 harvest positions with local workers by paying a base rate of $29 an hour.
Over recent years we also heard repeated claims that many Australian farms had refused to employ local workers because they had to be paid a legal wage and are far less easy to exploit than migrants.
This suggests that Australia's farms could source local 'fruit pickers' if they abandoned exploitative piecemeal rates in favour of decent hourly rates, as ruled by the FWC. From tomorrow we'll get to test this hypothesis.
Well done AWU and FWC.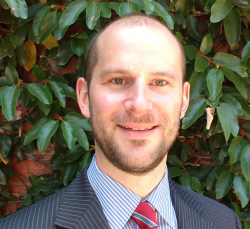 Latest posts by Unconventional Economist
(see all)