It's the best leading indicator for world trade available. Pantheon:
Early export data from Korea suggest plunging Chinese demand will weigh heavily on global trade in April. Exports to China grew just 1.8% year-over-year in the first 20 days of April, down from 11.3% in March, even as total 20-day exports accelerated to 16.9% year-over-year, from 10.0% in March. At best, we think the improvement in the headline is a temporary respite from the downward trend, particularly given the evolution of exports at the margin.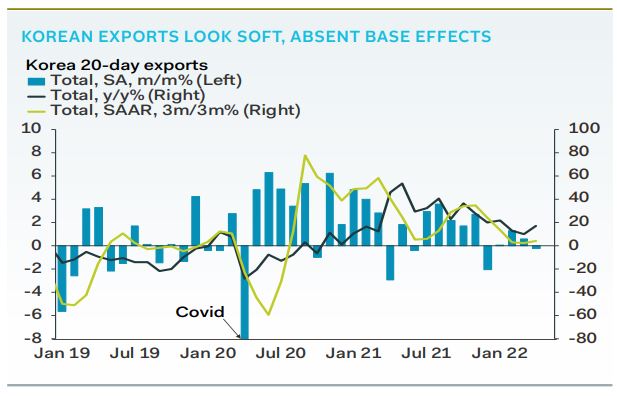 Part of the boost to April's export performance comes from base effects, as apparent in our third chart. Exports grew by just 3.9% on a three-monthon-three-month annualised basis, seasonally adjusted, up from 2.4% in March. Overall exports fell 0.2% month-to-month, seasonally adjusted, after growing 0.6% in March. This renewed downturn at the margin will drag on the headline performance in time.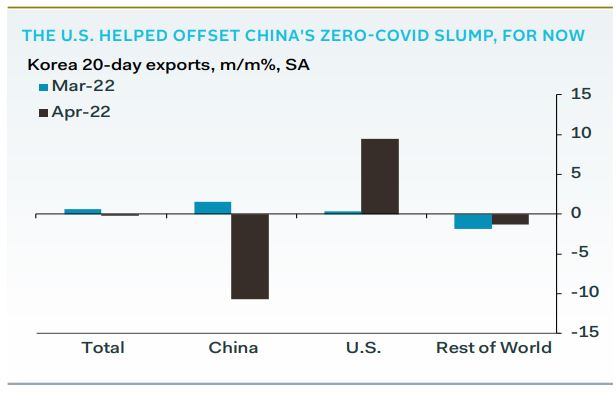 Exports to China saw a sharp fall in April, as shown in our chart above. Zero-Covid policies began tightening from mid-March, so this is the first relatively clean data point showing the effect of those policies on China's import demand. This fall was countered to an extent by a pop in U.S.- bound trade, which recorded its strongest monthly increase since November 2020. We speculate that Korea's exporters may have taken advantage of lower competition for shipping—thanks to China's shutdown—to catch up on U.S. orders. If we are right, this surge will be very short-lived.
We hold to our view that global trade is undergoing a slowdown, despite the year-over-year improvement in Korea's numbers, which looks reliant on base effects and one-off gains. The drop in Chinese demand, and the interruption to regional supply chains from the closure of Chinese factories, will add to the existing headwinds from higher energy prices and fiscal drag in Western economies.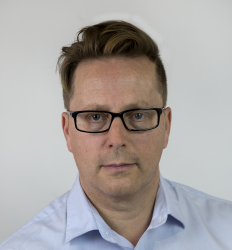 Latest posts by Houses and Holes
(see all)