ROK exports are a key real-time barometer of global trade. It just died. Pantheon with the note.
—
The BoK pressed ahead with its hiking cycle on Thursday, despite the absence of a governor. Governor Lee's term has ended, and nominee Rhee Chang-yong has not yet had his confirmation hearing. The 25bp hike, to 1.50%, was a unanimous decision, driven by fears of higher inflation for longer, linked to the invasion of Ukraine. But while the Bank's assessment of the outlook has turned less bullish, we think it still underestimates the threat to growth this year. As headwinds build, we expect the BoK to become more cautious, and limit itself to just one more hike this year.
The big worry for the BoK is domestic inflation. The usual bugbear of consumer debt was largely absent from the statement, beyond a passing mention of a small decrease in household loans. CPI inflation hit 4.1% in March, and is forecast both to remain above 4%"for some time", and to exceed the February forecast for 2022 of 3.1%, thanks to surging energy prices. This pushes real rates lower, which may be needed, given GDP growth is now expected to underperform the 3% forecast made in February.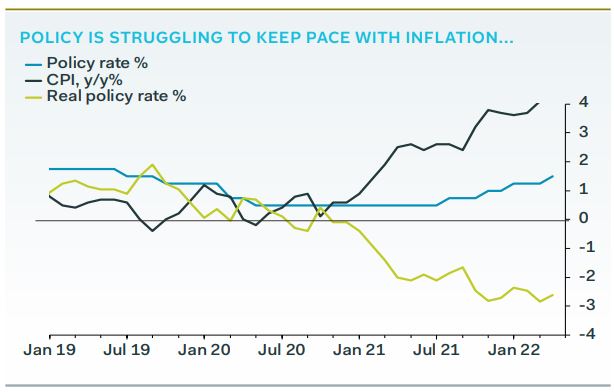 The BoK tried to remain upbeat on demand, but noted threats from Covid restrictions, global inflation and monetary policy, and geopolitical risks. This sounds like a less-than-oblique reference to China, the U.S., and Russia, respectively. Korean exports are expected to report robust growth, despite all of this.
We are less optimistic. Trade momentum is already rolling over this year, and neither China's zero-Covid policy, the war in Ukraine, nor the Fed's hiking cycle, seem set to end soon.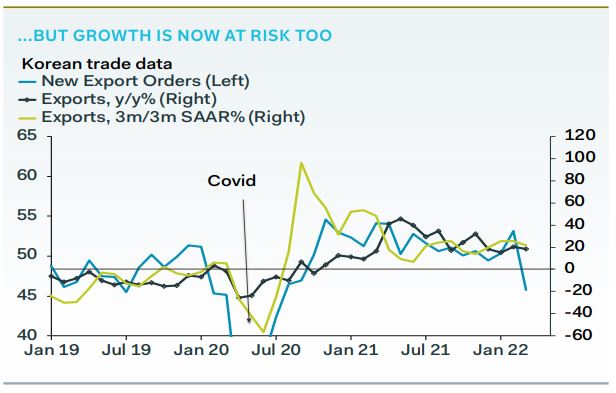 We had expected a rate hike in Q2, but not at this meeting. We still expect one more hike this year, in Q3, and then a pause in the hiking cycle until 2023. The likely hit to growth—and concomitant dampening effects on inflation—from weaker global demand and geopolitical events should induce caution. Exports already look set for a precipitous fall in April.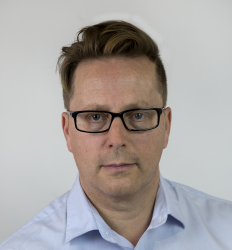 Latest posts by Houses and Holes
(see all)