Goldman has some useful charts that capture the moment. Its current activity indexes are crashing

Especially for EMs which did their monetary tightening last year:

With the US about to tighten financial conditions like you would not believe:

Deutsche is going full bear:
The storm clouds over the global economy have darkened dramatically. Russia'sinvasion of Ukraine has led to fundamental questions about Europe's dependence on Russian energy and the continent's geopolitical stability. It has also significantly pushed up commodity prices, exacerbating above-target inflation, and creating a serious risk that longer-term expectations become unanchored. This inflation momentum means central banks need to move aggressively to retain their credibility. Our economists expect the Fed funds rate to peak at 3.6% next summer, but my view is that there are significant upside risks in these forecasts. Weare in a new environment, dancing to a new tune, and the incremental mean-reversing way of thinking about inflation and rates is likely to be misleading. Inflation is seeping into expectations, and labour markets are historically tight. It is easily imaginable that inflation dynamics that are highly sticky to the downside will prompt the Fed to raise rates into the 4.5-5% range. Likewise, the ECB is expected to raise rates by 250-300bps between this September and December 2023, taking the deposit rate up into the 2-2.5% range. This aggressive tightening has led us to downgrade our growth forecasts, with a USrecession in late 2023 as our baseline. The Fed's record shows that achieving softlandings whilst reining in inflation with rate hikes this large is next to impossible. Furthermore, the recent 2s10s yield curve inversion parallels those that have preceded the last 10 US recessions, on average by around 18 months.If central banks don't act soon and more aggressively than forecast, inflationexpectations will likely move significantly higher, ultimately leading to an even moreaggressive tightening and a deeper recession with a larger rise in unemployment.Whilst the temptation may be to let inflation drift at a higher level, we do not think the Fed will risk losing its hard-won credibility. Prepare for a hard landing ahead.
Indeed and especially because I don't think it will take rates that high to crush global growth.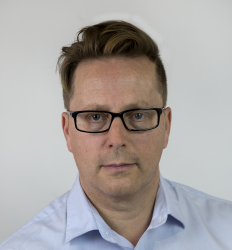 Latest posts by Houses and Holes
(see all)