The ferrous complex was roughly stable on April 20, 2022:

The Chinese economy is in recession. Property markets are down by half. Beijing has declared steel output is going to be slashed for a second year:
China's state planner pledged to keep cutting crude steel output this year after reducing about 30 million tonnes of production in 2021.

The Chinese government will continue implementing the policy to cut crude steel output, guide mills to abandon the old development mode that focuses on quantity instead of quality and promote high-quality development of the industry, said Meng Wei, spokesperson of the National Development and Reform Commission (NDRC), China's top economic planner, at a press conference on Tuesday.

The world's top steel producer met its target in 2021 by cutting steel output to 1.03 billion tonnes from 1.065 billion tonnes in the previous year, logging its first annual drop in six years.

In early 2021, rising commodity prices and robust steel demand at home and abroad led to strong steel production in China. In the first half of the year, the country's crude steel production grew 11.8% on year to 560 million tonnes.

Since the second half of 2021, the production has been sliding amid the national campaign to cut production to help the country to achieve its carbon-peaking and carbon-neutrality goals. The ferrous sector contributes some 15% of China's total greenhouse gas discharge.

The NDRC would strictly implement requirements in line with energy consumption and environment controls while ensuring the steel sector's supply-side reform, Meng said, without disclosing a detailed target for the output cut this year.

She said that the key areas for the cuts would be the most-polluted regions including Beijing-Tianjin-Hebei and neighbouring regions, the Yangtze River Delta, the Fenwei Plain which covers Shanxi and Shaanxi provinces as well as parts of Henan province.

The regulators will focus on reducing steel output from capacity with low performance in environment protection, high energy consumption and outdated technological equipment, she added.

In the first quarter of this year, China's crude steel output reached 243.4 million tonnes, down 10.5% from a year earlier, showed data from the National Bureau of Statistics earlier this week.

Output of pig iron and steel products reached 200 million tonnes and 312 million tonnes, respectively, sliding 11% and 5.9% from a year earlier, showed NBS data.

Steelmakers are facing high costs, weak demand, recovering supply and shrinking profits, and the continued output cut will help curb demand for raw material, push material prices back to rational levels and help improve profitability in the industry, said Wang Guoqing, research director at consultancy Lange Steel.

Construction of a large number of key infrastructure projects started in the first quarter, bolstering expectations for strong steel demand for the full year, although Covid-19 curbs and clogged logistics weakened steel demand, analysts say.

Covid-19 control measures are en hampering progress in many projects, leading to weaker-than-expected steel demand in the short term, and meanwhile, steelmakers are facing logistics disruptions which make it difficult for them to obtain raw materials and deliver steel products, said Lange.
Yet there is no price response in the ferrous complex.
It appears it will take nothing short of a full-blown global recession and commodities crash to bring fundamental price drivers back to these markets.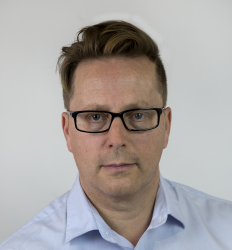 Latest posts by Houses and Holes
(see all)