The ferrous complex was firm on April 5, 2022 with Chinese markets reopening today:

I am still nervous about the durability of this rally given the building headwinds to global growth and passing seasonal tailwinds but Morgan Stanley is more bullish.
Marching on: Despite China's Covid headwinds, iron ore is gradually moving higher – now >$160/t – mostly on supply constrains/disruptions, we think. Although downstream steel demand is under pressure and various steel mills are dealing with logistics challenges, China's overall blast furnace utilisation rate has crept up by 10% to 85% (-3% yoy) since mid-Feb, supporting ore demand. While the market's focus has been on energy and metals, disruptions to the iron ore export market from the Ukraine/Russia conflict are not insignificant, and amplify supply risks in an already constrained seaborne market. We remain bullish on iron ore from here, but see further price strength mostly geared towards 2H22, by when we expect China's steel production to recover further.

Propertyvs infra: China's soft demand backdrop is evident through its rebar inventories that remain at a steady/elevated level, instead of the usual drawdown at this time of the year as construction activity normally speeds up into Spring. Our China economist also sees Covid as a key headwind to GDP growth and believes the transition to 'living with Covid' may only take place later this year. Nonetheless, we still expect robust infrastructure stimulus to accelerate steel demand in H2vs H1, offsetting the weakness in the property sector. In fact, fixed asset investment (FAI) in infrastructure has increased +5% Jan-Feb yoy, with several more traditional/steel-intensive infrastructure projects approved by China's NDRC. On the other hand, property lead indicators remain (very) weak, with Jan-Feb land purchases by property developers -42% yoy and new starts – 12% for the same period.

CountingthelostFe-units: While China's steel output is still down on the year (-7% yoy by mid-March for CISA member mills, Exhibit 3), iron ore supply has shrunk too. Our shipment tracker points to about 6Mt (-3%) of cumulative supply lost yoy by the 4 majors in 1Q22, mostly due to declines at Vale (-6Mt; – 10% yoy) and Rio Tinto (-5Mt; -7% yoy) – the latter without being impacted by severe weather disruptions so far this year. The Ukraine/Russia conflict is likely to have an even greater impact on the seaborne market. Ukraine alone exported 44Mt of iron ore in 2021, with only part of this still flowing overland (its rail exports were c.12Mt in 2021). This is in addition to the country's c.25Mt of iron ore in net exports of steel products. Russia is the 5th largest iron ore producer (c.110Mt in 2021), and although its ore exports are relatively small (25Mt in 2021 or <2% of seaborne market), Russia exported about 40Mt of ore contained in various steel products. We estimate that almost 40% (c.25Mt) of Russia's 65Mt total (direct + contained) iron ore exports are going to Europe,and a combination of import bans and self-sanctioning by EU mills means that most of this may need to be replaced with Fe-units from other origins. Some market participants are concerned that a marked slowdown in domestic Russian steel demand could significantly boost the country's steel and/or direct iron ore exports, but we expect that logistics challenges will hamper such a dynamic.

Further tightness ahead: We believe that recent price strength is mostly driven by the impact of Ukraine/Russia supply disruptions, rather than China's stimulus now being fully priced in,as some investors argue. Therefore, we still see further price upside when China's steel output expands beyond the current Covid restrictions in 2H (MSe $175/t in 3Q22). We currently project a modest 20Mt seaborne market deficit in 2022, but see scope for this to be even larger. Investors remain concerned about China's stellar 150Mt+ iron ore port inventories, which in theory can easily fill such a gap without pushing the price higher. However, we note that the majority of these stocks are made up of lowgrade ore, which is already reflected in the large 31% discount for 58% Fe fines.
Inventories are an issue regardless of quality. So is the suspension of steel recycling. But my biggest fear is still Chinese and global growth.
If private property sales data plays out in starts ahead, the property bust is a much bigger downside than the infrastructure upside given the relative size of the markets is roughly 2:1.
If the enormous US inventory begins to run down then manufacturing will be hit hard in China as well.
$162 is a very high price for iron ore already in this context and still looks more vulnerable than it does robust.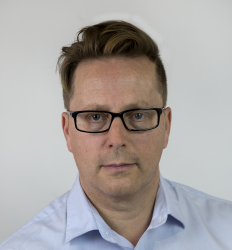 Latest posts by Houses and Holes
(see all)