The FT has the story:
Russia has asked China for military ​equipment to ​support its invasion of Ukraine, ​according to US officials, sparking concern in ​the White House that Beijing ​may undermine western efforts to help Ukrainian forces defend their country.

US officials told the Financial Times that Russia had requested military equipment and other assistance since the start of the invasion. They declined to give details of what Russia had requested.

Another person familiar with the situation said the US was preparing to warn its allies, amid some indications that China may be preparing to help Russia. Other US officials have said there were signs that Russia was running out of some kinds of weaponry as the war in Ukraine extends into its third week.

The White House did not comment.

Liu Pengyu, the Chinese embassy spokesperson in Washington, said he was unaware of any suggestions that China might be willing to help Russia.
This could all be fog of war stuff. Or deliberately propaganda to undermine Putin at home. Either way, our Vladimir has handed his ass to Beijing:
VTB Bank PJSC is offering a Chinese yuan savings account with a maximum interest rate of 8% as the Russian lender faces strict sanctions from the U.S. and U.K. in a push to financially isolate Russia through widening penalties.

Deposits can be opened remotely through VTB Online with a minimum amount of 100 yuan ($16), the Moscow-based bank said in a press release Wednesday. At VTB branches, clients can deposit a minimum of 500 yuan.

VTB, Russia's No. 2 bank, said that in the light of the rising value of the U.S. dollar and the euro, the yuan is now "'one of the most affordable and promising options." The three-month deposit rate is 8% in dollars and 7% in euros, while the six-month rate for ruble deposits is 21%, according to VTB.

"Some Russian banks can't get access to other currencies, so yuan is probably the best other alternative," said Khoon Goh, head of Asia research at Australia & New Zealand Banking Group Ltd. "Still, the easiest way for Russia to raise yuan would be to receive yuan via trades. Russian banks' clients who are exporters could sell to China and receive renminbi as payment."
Should China invade Russia's eastern territories now? Why bother when you own the capital.
Let's not forget the thought experiment of Zoltan Pozsnar:
The idea behind going long shipping freight rates is simple: the price the PBoC will be paying to lease ships to fill them up with Russian commodities can in theory rise as much as the collapse in the price of Russian commodities: a lot. Renting boats is like renting balance sheet at a dealer to fund inventory, and if China does not have enough storage capacity on the mainland, it will store Russian commodities on vessels floating on the seas, encumbering not balance sheet (the PBoC is funding all this by printing money) but shipping capacity, which, for the rest of the world, will also be inflationary. Once again:

if you believe that the West can craft sanctions that maximize pain for Russia while minimizing financial stability risks and price stability risks in the West, you could also believe in unicorns. What G-SIBs are for financial stability…

…Glencore is for price stability.

In this instance, price instability (surging and collapsing commodity prices) feeds financial instability: margin calls may trigger the failure of some smaller commodity traders and maybe even some CCPs – the commodity exchanges.

Again, commodity correlations are at 1, which is never a good thing…

The Fed and other central banks will be able to provide liquidity backstops…

…but those will be Band-Aid solutions. The true problem here is not liquidity per se. Liquidity is just a manifestation of a larger problem, which is the Russian-non-Russian commodities basis, which only China will be able to close.
How ironic for the collapsed nucleus of the USSR to become the martial proxy for Beijing's war to build its imperial reach.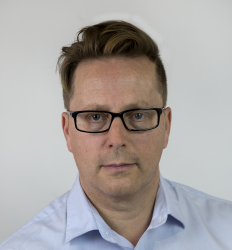 Latest posts by Houses and Holes
(see all)