Federal Treasurer Josh Frydenberg has flamed the hysteria over interest rates, warning voters that markets are predicting 2%-plus of interest rate rises over the next two years:
Treasurer Josh Frydenberg has warned Australians to brace for higher interest rates…

In an exclusive interview with The Sunday Age and The Sun-Herald, the Treasurer put Australians on notice that "the market has been pricing in – it's a statement of fact – higher interest rates in due course"…

With financial markets in Australia pricing in a full percentage point increase in interest rates by year's end, and another 1 percentage point in 2023, Mr Frydenberg conceded the cost of a mortgage was likely to rise…
Frydenberg is technically correct. The market is forecasting 2.15% of interest rate rises by June 2023 (yellow line below):
That is the equivalent of nine interest rate hikes at the fastest pace of anywhere in the world starting from June 2022.
However, just because that's what the market is predicting, doesn't make it true. The lever is in the hands of the RBA, not the markets. And the RBA has repeatedly stated that it is in no rush to lift rates and will keep them on hold until annual wage growth rises above 3% (from 2.3% currently).
My prediction is that the first rate rise won't arrive until late this year. The tightening cycle will also be far shallower – i.e. less than 1% – because Australian households are so indebted and sensitive to small rate rises.
Think about it. If the discount variable mortgage rate was to rise by 2.15% to 5.60%, as predicted by the market, then mortgage repayments on the median priced home would lift by 29% from their current level.  This would see monthly mortgage repayments on the median priced Australian home rise from $2,599 in February 2022 to $3,344 – an increase of $744. For the median Sydney buyer, median monthly repayments would rise by a whopping $1,141 (see yesterday's post).
Such a sharp increase in mortgage repayments would crash the housing market and economy, which is why the RBA won't raise rates nearly as early, swiftly nor far as the market is predicting.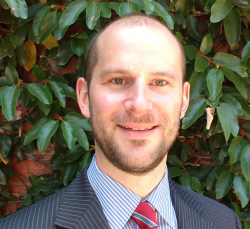 Latest posts by Unconventional Economist
(see all)