The 2022 Demographia International Housing Affordability Survey has been released and, once again, it ranks Australia as having one of the most expensive housing markets out of the countries surveyed.
This year's report assesses 92 major markets (metropolitan areas) in eight nations for the third quarter of 2021. The nations assessed are: Australia, Canada, Hong Kong, Ireland, New Zealand, Singapore, United Kingdom, and the United States.
The survey employs the "Median Multiple" (median house price divided by gross annual median household income) to rate middle-income housing affordability. This measure is widely used for evaluating urban markets, and has been recommended by, amongst others, the World Bank and the United Nations, and is used by the Harvard University Joint Center on Housing.
The Survey ranks urban housing markets into four categories based on their Median Multiple, from "Affordable" (3.0 or less) to "Severely Unaffordable" (5.1 & Over) [Table 1].
According to the Survey, housing affordability remained poor across most major metropolitan markets in 2020, as illustrated in Table 2:
Hong Kong is ranked as having by far the most unaffordable housing, with a median multiple of 23.2. New Zealand is the second most unaffordable market with a median multiple of 11.2, followed by Australia (8.0), Canada (6.0), Singapore (5.8), Ireland (5.7), UK (5.1), and the USA (5.0) round out the rankings.
Sydney (15.3) and Melbourne (12.1) are ranked as the second and fifth most expensive major market out of the nations surveyed by Demographia. Australia's affordability has also worsened over decades:
Demographia also shows that housing affordability, as measured by the median multiple, has deteriorated across all nations over the past 30 or so years:
Demographia blames this cost inflation on increasingly restrictive planning practices and land-use regulations:
A considerable body of research associates worsening housing affordability with the implementation of stronger land use regulation… At the same time, many housing markets have adopted perhaps the most stringent land use regulation, urban containment at the housing market level, which is associated with substantially higher land costs…

The largest housing affordability differences between major metropolitan areas arose as significant restrictions on urban fringe housing development were applied.
It is fair to say that the structural decline in interest rates across the globe has also driven the rise in median multiples generally over the past 30 years, given it allows a larger amount of debt to be serviced for a given income.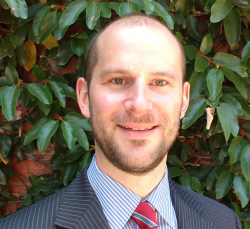 Latest posts by Unconventional Economist
(see all)