Can Europe survive the energy shock?. In my view, the answer is "no". The US is slowing as the Fed hikes and global export markets will be hit leading to Europe following China down. But we can all hope. TD Securities with the note.
—
A Plan to Wean Europe off Russian Energy
The economy of Europe, and especially Germany and eastern European countries, heavily relies on Russian energy supply. War in Ukraine has suddenly challenged this model, and Europe is now rapidly putting plans in place to wean itself off Russian energy, something that is likely to take years, not months. Europe is heavily reliant on imports of Russian energy, with about 40% of gas and 25% of oil imports to the EU coming from Russia in 2019. Due to the EU's heavy dependence on oil and gas imports, in 2019, about 15% of the EU's gross available energy (GAE) came from Russian oil and natural gas. Out of the region's largest economies, Germany and Italy stand out as being particularly dependent on Russian energy imports, with a bit over 20% of German and Italian GAE in 2019 coming from Russian oil and gas. As an energy producer, the UK is much less dependent on Russian energy imports. Overall, Russian oil and gas imports accounted for a bit less than 2.5% of the UK's GAE in 2019.

The EU has announced early plans to reduce Russian energy dependence, over two timelines:
• Near-Term: A two-third reduction in natural gas imports from Russia within a year, and the topping up of natural EU gas storage to 90%+ capacity levels by 1 October 2022 (see here). The reduction of nearly 100bcm of gas imports from Russia will be achieved via a number of channels: 60bcm will be sourced from other countries (both LNG & pipelines), homes will be asked to reduce demand (14bcm), a rapid deployment of green energy sources will replace 20bcm, and various other minor measures will account for the rest.
• Medium-Term: A complete end to imports of oil, gas, and coal from Russia (EU Commission President von der Leyen proposed this happens by 2027, but leaders didn't agree a concrete date). Over this period, the EU plans to re-configure energy markets in the region and limit the impact of higher natural gas prices on electricity prices. There remains a great deal of disagreement by leaders on this proposal.
The UK, meanwhile, plans to end imports of Russian oil by the end of 2022 (most of which are diesel imports), and already imports little Russian natural gas, which it also intends to minimise.
Is This Feasible?
What matters most is whether Europe's ambitious energy goals are achievable. The IEA offered its view through publication of a 10-point plan. We highlight in detail the feasibility of the EU's plans in a recent note (see Reshuffling the Global Gas Market) and remain somewhat sceptical that the EU will achieve its goals.
First, with respect to filling EU gas inventories to 90% capacity by October, European storage is currently running at 26%, and has only topped 90% four times in the last ten years. Given supplies are already crunched, we do not expect inventories to reach the EU's 90% target without some extremely mild weather along the way, or substantially higher prices.
Second, on reducing natural gas imports, the near-term goal is unlikely to be achieved, but the multi-year goal could be successful. For example, rising US LNG expansion in recent years has cut in half Europe's reliance on Russian gas since 2019. Expansion of regasification and pipeline capacity in Europe, along with an additional wave of US LNG export capacity, would make the goal more feasible. However, even with timelines brought forward and an attractive market, these projects would not be in operation until 2024-25, which suggests disruptions to Russian supply are likely to see gas prices remain elevated, if not spike higher still in the meantime.
Another question relates to how quickly Europe can move away from carbon energy toward alternatives like green energy and nuclear power. To some degree, green energy investment can be accelerated fairly quickly, and war in Ukraine, may have massively accelerated the pace of Europe's green transition. Substituting with nuclear power remains a bigger challenge: new plants take 5-10 years to plan and bring online. A decade ago, Germany set out a goal to decommission all its nuclear power by 2022. Even re-starting some of these plants could take years of investment to bring up to modern standards, and would not be a near-term solution.
With such large hurdles to the EU's energy goals, recent price dynamics now suggest a risk that energy prices remain elevated through this year and next (see chart). Recent trends point to natural gas prices showing less of their usual seasonal pattern and ending 2023 about 50% higher than what was expected earlier this year (and still 3-4 times higher than their 2019-20 average). The oil price shock looks to be less persistent, with Brent prices only about 10% higher at the end of 2023 than early-2022 expectations. Risks to these profiles, however, are skewed to the upside. For example, should Russia cease energy exports to Europe (though unlikely in our view), this could push prices much higher still.

Impact on Growth and Inflation
The seismic shift in global energy markets will leave a lasting scar on the global economy. In Europe, the impact is likely to be amplified due in part to the region's direct trade exposure to Russia (particularly in eastern economies) but also due to its status as a large energy importer.
At a sectoral level, more energy intensive industries are naturally more likely to be affected by higher energy prices. As the chart below shows, metals, non-metallic minerals (NMM), and the paper industry are very energy intensive. However, as the second chart shows, these industries tend to contribute fairly little to GDP.
As a pure price shock, and assuming no reduction in consumption this year (an admittedly conservative assumption), the rise in natural gas prices since early this year is likely to account for about 0.7% of euro area GDP while higher oil prices will account for about 0.4% of GDP, effectively acting as a tax on households and firms of over 1%. In the UK, the figures are just slightly lower, with higher natural gas prices accounting for 0.6% of GDP and higher oil prices around 0.25%, for a combined total of about 0.9%. Of course, some demand contraction is likely in response to higher prices: should the EU succeed in its near-term goal of lowering natural gas consumption by 40bcm by year-end, it would help offset up to half the impact of higher prices (though of course households and firms would still need substitute energy from other sources).

A more comprehensive way to assess the impact of the energy price rise is to plug the price shock through models that mimic those used by the ECB and BoE, which incorporate spillovers across sectors. In aggregate, the shock from higher natural gas and oil prices is likely to take about 1% off the level of GDP by mid-year, with only a gradual recovery from there. This translates to about 0.8-0.9ppt lower growth in 2022, with some recovery next year as the level shock runs down slowly (see chart).
However, energy prices aren't the only impact on the euro area. European exporters are directly exposed to Russia, and uncertainty effects may weigh on the broader economy. Direct exposure from non-energy trade is fairly minimal for the region: in 2021, the net non-energy trade balance with Russia was just 0.2% of euro area GDP. This consisted of 0.6% of GDP in exports to Russia and 0.4% of GDP in imports from Russia.
Where the economic impact may rear its head unexpectedly is via supply-chain linkages with Russia, Belarus, and Ukraine. Already, there are reports of EU auto manufacturers having to shut down plants due to shortages of basic, low-cost parts produced in Ukraine. The UK government has reportedly been in contact with some energy-intensive industries asking them to plan for reduced output as well. The complexity of modern supply chains makes this factor a challenge to predict. Another area of uncertainty is lower consumer and business confidence. The ZEW investor survey's expectations component fell by its most on record in March to levels not seen since March 2020, and we look for (mostly) downside risks to the PMIs this week. These impacts are hard
to quantify, but clearly risks here lie to the downside for growth. A big focus is whether the euro area or the UK will slip into full-blown recessions. At this point, we think that is unlikely, though technical recessions (with growth just a hair below zero) can't be ruled out. Germany was already flirting with a technical recession in 21Q4/22Q1 on account of COVID, and the impact of war may amplify that, but the region as a whole is likely to escape a severe recession. Growth this year, however, is likely to be underwhelming. The UK too may flirt with negative growth in 22Q2 (for a number of reasons), but is also likely to avoid a recession this year.
On inflation, plugging new commodity price assumptions into our models and assuming fairly persistent pressure on core inflation from second-round effects and continued supply-chain disruptions (in part on the back of China's struggles to contain COVID), we now forecast inflation in the region to remain elevated through 2022, and remain higher for longer in the UK (see chart). Euro area inflation is likely to peak above 8% y/y by the middle of this year (ECB's latest forecast: 5.6%), while the UK could see inflation approaching 10% y/y by May (BoE's latest forecast: around 8%).
The question of second-round effects from high inflation remains at the top of policymakers minds. The ECB recently produced alternative scenarios of its macroeconomic projection, assuming "adverse" and "severe" scenarios for spillovers from the conflict in Ukraine. Notably, in the more severe scenario where inflation averages more than 7% in 2022 (roughly in line with our view), the second-round effects through to other inflation components outweigh the demand destruction effects, with headline inflation at or above the ECB's base case forecast through the projection period.

Fiscal Policy to the Rescue?
Given our assumptions on war in Ukraine, the forecasts above present perhaps the most severe outcomes, especially for inflation. There are possible policy offsets that might help mitigate some of the shock.
Most important will be fiscal policy. This may work to offset the shock via a number of channels. That said, unlike during the pandemic, fiscal and monetary policies are now likely to be working in opposite directions, with fiscal easing to offset the cost-of-living shock, while central banks remain squarely focused on high inflation.
Fiscal policies are possible at both the consumer and the market level. For consumers, some countries have announced caps on household energy prices. These may act as a limit to inflation. For example, France has pledged to cap rises in household electricity bills at 4% this year, while Spain is also looking at price caps in the electricity market. The UK government has announced a £200 loans to consumers, credited on their October bills (and repaid over the subsequent five years). The impact on inflation will vary, however. Transfers to households will help offset income losses, but are unlikely to be reflected in inflation statistics (this might also apply to the UK's loan). On-bill rebates may or may not be reflected in inflation data. Price caps almost certainly will be reflected in inflation statistics, and so may pose downside risks to our forecast. By our estimates, most support to household energy prices, even if fully reflected in inflation statistics, are unlikely to amount to much more than 0.5-1ppt off of inflation; this is helpful, but by no means a full offset, as price pressures are rising not just via household energy costs, but also via second-round effects in the broader inflation basket (see chart).
At the market level, countries are starting to plan interventions to limit wholesale costs of energy to firms and households. Here, however, there is much greater disagreement across EU countries. Spain had planned caps on wholesale electricity prices, but has now backed away from the proposal. EU leaders are likely to discuss similar proposals at their summit this week.
Defence spending is another area where spending is poised to jump significantly, and while not a direct offset to energy price effects, could help soften the economic blow from higher energy prices. Germany has announced an uplift in its defence spending over the coming years (starting this year) from 1.5% of GDP to 2.0%. Mechanically, this will boost GDP by 0.5%. Many other countries are likely to do similar. Investment in green energy also looks set to surge as nations race to replace Russian energy. These factors won't completely offset the impact of higher energy prices, and there will be important distributional effects, but at an aggregate level, higher government spending should help cushion the soft patch of growth ahead.
A big question, of course, is how EU governments might pay for energy market investment and reform and new defence spending. Over the medium-term, there is growing demand by some EU leaders for new borrowing to help fund the projects at a regional level. The EU leaders meeting earlier this month suggests progress on this front will be very slow, with some leaders pushing instead for windfall taxes on energy companies rather than new debt issuance. See EU Leaders Summit: Exploring Policy Options, But Few Concrete Decisions Yet for more details, and why new debt issuance isn't a 2022 solution.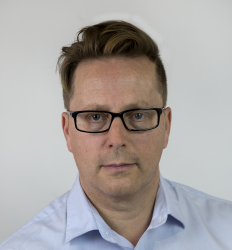 Latest posts by Houses and Holes
(see all)