As various hysterics, led by "Psycho" Morrison, fearmonger over Ukraine, I am wondering this morning if the crisis isn't already past its peak.
Russia has invaded a small slide of Eastern Ukraine to "liberate" Russian-speaking peoples.
Russia-backed separatists currently control less than half of the Luhansk/Donetsk region. It's not clear which areas have been recognised as independent:

Will Russian "peacekeepers" push across the Minsk Protocol buffer zone?

These gains may be enough to satisfy Putin's "hard man" self-image for a few years. He can halt, stabilsie the regions, clear any recalcitrants further east, then destabilise the rest of the regions and move again in a few years. All of it is pretty bloodless.
As well, it's a win for Biden with his sanctions:
US President Joe Biden has announced he was ordering heavy financial sanctions against Russian banks and oligarchs, declaring that Moscow had flagrantly violated international law in what he called the "beginning of a Russian invasion of Ukraine".

"None of us will be fooled" by Russian President Vladimir Putin's claims about Ukraine, the US President said.

"Who in the Lord's name does Putin think he is to declare new countries? This is a flagrant violation of international law."
The Germans, too, get to look tough on Nord Stream 2:
Germany has stopped the certification process for the controversial Nord Stream 2 gas pipeline in reaction to Russia's recognition of the self-proclaimed republics in Luhansk and Donetsk in east Ukraine, the chancellor, Olaf Scholz, has announced.

Germany's energy minister, Robert Habeck, on Tuesday morning instructed the withdrawal of a security-of-supply assessment granted under Angela Merkel's tenure, which is required to authorise the pipeline between Russia and Germany.

"This may sound technical, but it is the necessary administrative step without which the pipeline cannot be certified," Scholz said at a press conference in Berlin at midday. "Without this certification Nord Stream 2 cannot go into operation".
Everyone's a winner!
I could obviously be wrong and our Vlad may have in mind a bloody seizure of Ukraine to establish a strategic buffer zone in a hurry or a new Russian empire.
But a creeping occupation of Ukraine over years without body bags flying home looks a pretty good option today.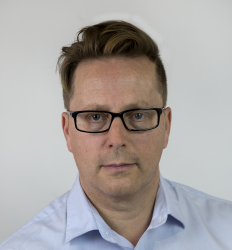 Latest posts by Houses and Holes
(see all)