The ferrous complex was murdered on the evening of February 12, 2022 as the sentiment bubble shuddered:

The cause we know:
On Friday, the NDRC and the SAMR said they plan to send a working team to some commodity exchanges and major ports to conduct investigation into iron ore market.

The team will focus on collecting information about changes in iron ore inventories and companies' transactions in spot and futures market and cracking down on behaviours including spreading false information to drive up iron ore prices and malicious speculation.

The regulators are closely watching price trends of bulk commodities such as iron ore and will take further measures to maintain normal market order, they said.

On Friday evening, the Dalian Commodity Exchange said it will raise the transaction fee for February, March, April and May contracts of iron ore futures to 0.02% from 0.01%, effective for February 16 (nigh trading session on February 15 ).

Iron ore prices have been rebounding since the end of 2021 driven by recovering demand from steelmakers and seasonal falls in overseas iron ore shipments.

Since December last year, China's average daily crude steel output has been rising. In December and January, average daily output at major mills grew by 14.4% and 0.3%, respectively, from the previous month, according to the China Iron and Steel Association.

According to a note from CCB Futures, the world's four largest iron ore giant – Vale, Rio Tinto, BHP and FMG – shipped a total of 66 million tonnes of iron ore in January, sliding 30% from the previous month.

Analysts note that, overall speaking, there is no shortage in the iron ore market.

In December and January, average daily crude steel output at major mills monitored by the CISA slipped 9,8% and 10.8%, respectively, compared to the same period last year, despite a month-on-month pick-up.

That brought inventories of imported iron ore at Chines ports to a relatively higher level. According to data Mysteel, iron ore stockpiles at the 45 major ports stood at 157 million tonnes on February 8, rising by 4.16 million tonnes from the previous week.

The NDRC had said in January 28 that iron ore supply and demand in the market are largely stably, with domestic inventories at a multi-year high, and fast price growth was mainly driven by speculation.

Before the latest rally, iron ore had a roller-coaster year in 2021. The prices jumped above 1,400 yuan per tonne in May, before slumping to 512 yuan per tonne on November 18 due to falling demand caused by production cut in China steel sector to cut carbon emissions Since late November, iron ore prices have been trending higher again.

As the world's largest iron ore importer, China's imports accounted for about 70% of the global total. In 2021, the country brought in 1.12 billion tonnes of iron ore, down 3.9% from the previous year, but the average price hit $164 per tonne, surging 55% from a year ago, according to the Ministry of Industry and Information Technology.

Looking ahead, CCB Futures expects iron ore prices to rise due to production resumption, but in the long term, it may face downward pressure.

On the demand front, the weakness in the real estate sector will likely persist, and given the carbon-peaking and carbon neutrality goals, the pressure for steel production cut remains which will further dampen iron ore demand, it said.

Therefore, despite the short-term rebound, there won't be fundamentals supporting a long-term uptrend, it added.
A few points:
Normally, the market fights this kind of intervention for a while before it bites. We saw this last year when Chinese intervention happened near the peak at $240. The market pushed through then collapsed into deteriorating fundamentals. But, given the recent rally in iron ore is all sentiment-based, that fight may be weaker this time.
Even adjusted for the early LNY, fundamentals remain awful: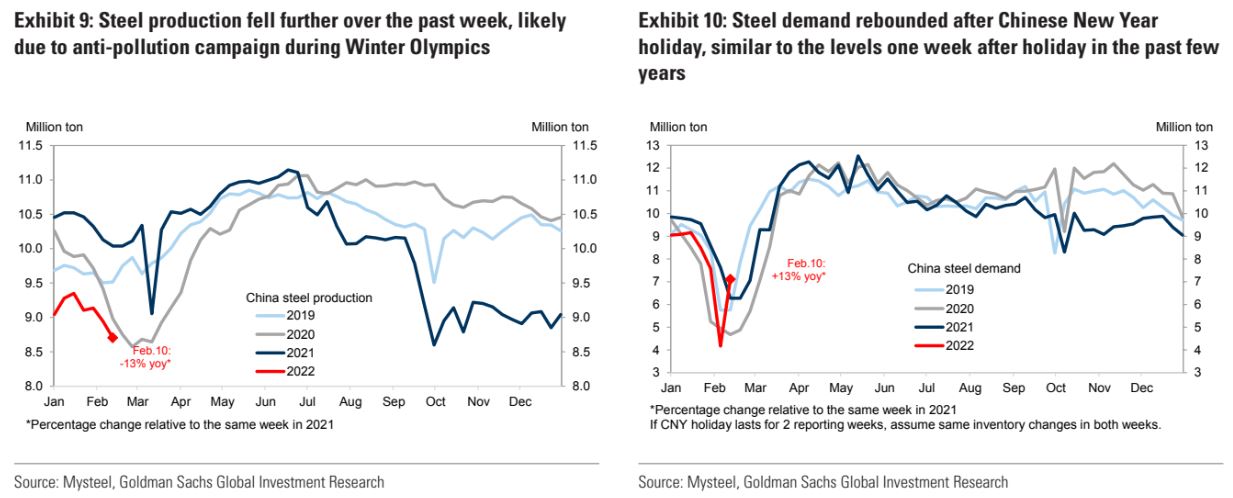 Chinese authorities can bully iron ore prices if conditions are ripe and they appear to be. The market has been driven by speculative trading in futures that hangs on being able to roll over contracts before maturity. If that becomes lossmaking then the exit shrinks just as everybody heads for it.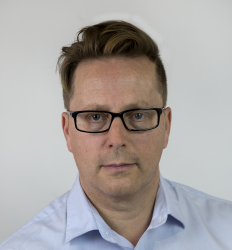 Latest posts by Houses and Holes
(see all)