The ferrous complex was hammered again on February 17, 2022 as spot was hit, paper crashed overnight and steel is in retreat:
The reasons are obvious:
Chinese authority has asked some iron ore trading companies to release "excessively high" inventory and bring the stocks to reasonable levels as soon as possible, following a joint investigation with the market regulator in Qingdao, one of the country's biggest iron ore ports.

The National Development and Reform Commission (NDRC), the top economic planner, said in a statement on Thursday that it and the State Administration of Market Regulation (SAMR) recently sent a working team to Qingdao city, Eastern China's Shandong province where the officials learned of changes of iron ore inventory in Qingdao Port and retrieved a list of companies with rapid growth in their stockpiles.

The authorities held a meeting and told some iron ore trading companies to provide detailed information about their recent inventory and specific time, quantity and price of their recent iron ore transactions, according to the notice.

They also urged the traders to help verify if there are any irregularities in the iron ore market, such as tactics to hoard or drive up prices, according to the statement.

Powerhouses Glencore Plc and Trafigura Group are among 10 international and domestic trading houses summoned to the eastern city of Qingdao on Thursday by the NDRC, industry insiders told Yuan Talks, citing a notice.

Stockpiles of imported iron ore at China's ports had been climbing since the second half of 2021 to hit a 3-1/2 year high of over 157 million tonnes in late December, according to data from consultancy SteelHome. The weekly inventory stood at 156.35 million tonnes as of Feb.11.

The regulators' meeting in Qingdao came after another meeting on Tuesday, in which officials from the NDRC, the SAMR and the China Securities Regulatory Commission (CSRC) talked to some state-backed iron ore traders, urging the firms to behave responsibly and assist the government in ensuring supply and stabilising prices.

Both meetings with traders this week indicated regulators would strengthen market supervision and take further measures to maintain market order.

The most-traded iron ore futures on the Dalian Commodity Exchange has declined for four straight sessions and plunged more than 15% so far this week. They closed at 685 yuan ($108.14) per tonne on Thursday.

Spot prices of iron ore with 62% iron content for delivery to China, compiled by SteelHome, was at $140 on Wednesday, shedding 7.3% this week.

Steel products on the Shanghai Futures Exchange were also dented by falling raw material pries. Construction used steel rebar SRBcv1 declined 1% to 4,734 yuan a tonne, and hot rolled coils SHHCcv1 used in the manufacturing sector dipped 0.8% to 4,859 yuan per tonne.

"Previous increase in iron ore prices was more related to expectation and had nothing much to do with the fundamentals," analysts with GF Futures wrote in a note, adding that the steelmaking ingredient is pressured by policies.
Here's port stocks: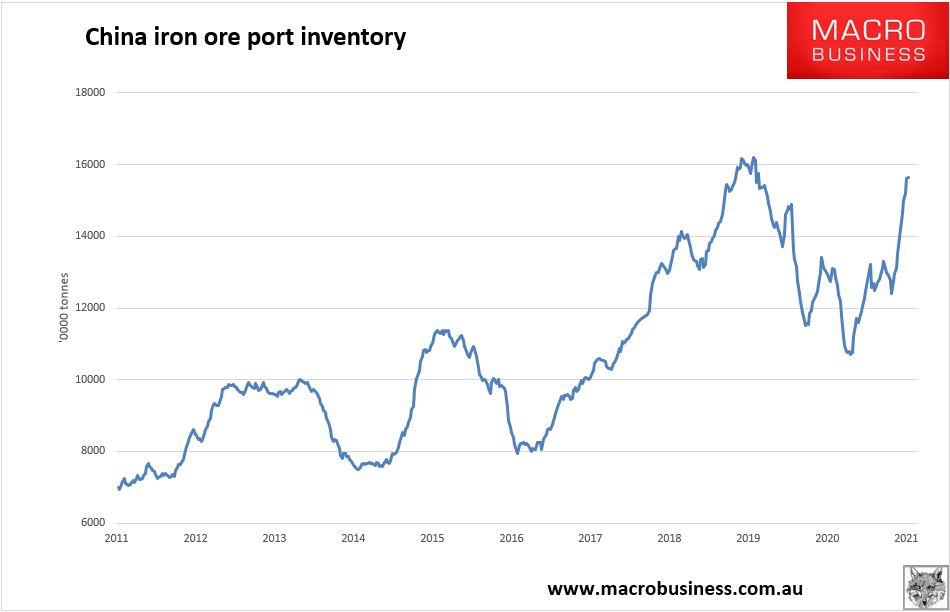 It is more than this. The big traders know very well how to manipulate futures. If the CCP can keep forcing the price down then all sorts of loose hands holding futures contracts will be forced to puke and the price outright crash.
With underlying demand terrible, the end of the seasonally strong period in a few weeks set to boost supply, and the CCP on the warpath, this rally is done.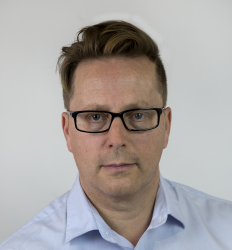 Latest posts by Houses and Holes
(see all)