The ferrous complex tumbled on February 22, 2021:

The big news is this:
China is escalating its intervention into iron ore markets by reportedly setting up a single, state-backed platform for purchasing the bulk commodity in a move that could have far-reaching implications on Australia's top export and its producers.

Beijing is planning to make global suppliers negotiate iron ore sales to the world's second-largest economy through the platform, which is currently under preparation, Bloomberg reported on Tuesday.

"The implications from this move could be wide-ranging and material," said Tyler Broda, mining analyst at RBC Capital Markets.

"Centralisation and co-ordination would likely transfer value at the margin to China, apart from when the market was in a material deficit, which we don't forecast out through 2026."

The platform could also provide China with additional political leverage over its largest iron ore supplier, Australia, straining an already difficult trade relationship.

"With the decision to purchase ore centralised, could China favour Brazilian or South African ores benefiting producers such as Vale or Anglo American?" Mr Broda speculated.
Long-term observers of the iron ore market will see echoes with the contract negotiating system that was destroyed by BHP in 2010 and unleashed higher spot prices and massively more short-term trading.
I am not so sure that this move is an attempt to consolidate buying power, though perhaps some SOE steelmakers could be tied into a single bid on that basis. The steel market is still very fragmented and individual mills have a history of trashing contracts when it suits.
What this may be more about is forming a Beijing-controlled clearinghouse for all spot market transactions. If so, it will give the NDRC direct access to real-time data that identifies precisely who is buying what when, who is hoarding what when, and who is selling on what when with mark-ups.
It would turn every tonne of iron into a kind of blockchain widget with a full log of every attached transaction. If so, Chinese authorities will then be able to directly target and sanction the speculators driving prices.
If this is the case then I'd add a few points:
It'll kill prices.
If it works then it'll definitely roll out to other commodities.
It will smash the profits of the global commodity trading houses, which is the general idea.
Other governments should cheer it on because it will kill Wall St's mad commodity bubble-blowing for good.
How it will be integrated with futures markets I have no idea. Perhaps not at all. If it works, then futures will simply begin to discount the effects in prices.
Finally, this is the kind of thing that you do when you know there is an underlying market surplus that is going to last for a very long time and there is no need for higher prices to stimulate more supply.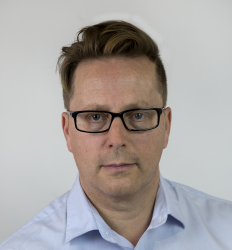 Latest posts by Houses and Holes
(see all)