Now, I know I'm the only one tracking reality with any regularity and markets have flown off with little birdies, but occasionally new data comes out that clearly underlines what is actually going on in Chinese property.
Today that data is monthly new home sales in China:
China's property sales slump persisted in January with top developers seeing a steeper decline in transactions, signaling the sector may remain a drag on the economy.

The 100 biggest companies in China's debt-ridden property industry suffered a 39.6% drop in sales from a year earlier, compared with a 35.2% decline in December, according to preliminary data by China Real Estate Information Corp.
As I have noted repeatedly, most analysts have penciled in a 5-10% fall in Chinese new starts for this year on the basis that stimulus will drive a big rebound.
The reality is that modest stimulus has done nothing to deliver this outcome. Things are getting worse, not better and authorities appear happy to allow that to play out.
More stimulus is undoubtedly coming. Indeed, much more, I suspect, than authorities care to admit, as a reeling global economy lands in China in H2.
The fasts are these:
developer funding remains frozen;
no current policy remedy will work to unfreeze it;
deleveraging and asset sales will keep pressure on prices and project delivery;
buyers consequently remain wary, tortured also by possible property taxes;
volumes of sales and starts remain crushed, and
local government land sales remain cratered meaning that infrastructure volumes will also fall short of hopes despite more debt.
As iron ore sits at $141 odd today, Chinese property is removing 45mt of demand for every 10% fall with no apparent offset in H1 '22. H2'22 is completely uncertain amid Fed uber-tightening and OMICRON eating away at Chinese zero-COVID.
Do I need to draw the market a picture?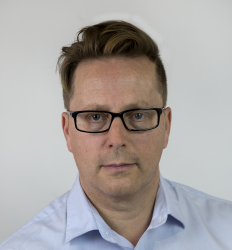 Latest posts by Houses and Holes
(see all)