This is a dull comment:
That's reason to be highly skeptical that Beijing's plans to rein in the wild swings in the iron ore market will succeed. The government is developing a state-backed platform to coordinate all Chinese purchases of the steelmaking material, people familiar with the matter told Bloomberg News this week. In theory, that would give more bargaining power and stability to the country's mills, which spit out more than half the world's steel.

Good luck with that. In everything from metals to food, Beijing's attempts to regulate the market prices of raw materials have more often failed than succeeded.
If collective purchases are what China had in mind I would agree. But is it that stupid? We've been there before and the system collapsed under pressure from both miners and steel mills.
But what if China's goal for its mooted iron ore trading platform is, rather, an intelligence-gathering mechanism to track who is buying and selling every tonne of iron ore? If so, authorities will then have a real weapon to single out speculators for sanction.
There's heaps of iron ore. All China needs to succeed in pushing prices down is to prevent a decent proportion of speculators from hoarding it. If they know who they are and where they live then it becomes a pretty easy exercise for a vicious tyranny to give them a shove.
China has both succeeded and failed with interventions at times. The relative outcome usually hinges on the underlying conditions of the market. If it is loose they can hit prices. If it is tight they can't.
Right now fundamentals are very loose and a clever and ruthless intervention may well succeed unless they eventually stimulate too much instead.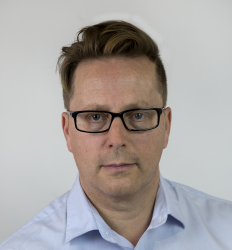 Latest posts by Houses and Holes
(see all)