Another one bites the dust:
Origin Energy has brought forward plans to close Australia's largest coal-burning power station to 2025, seven years earlier than scheduled, as the rollout of clean energy across the country accelerates.

The power and gas giant has handed in notice to authorities that it intends to shut down the 2880-megawatt Eraring generator at Lake Macquarie in NSW after the required notice period of three and a half years, saying "rapidly changing" energy market conditions have hammered the plant's viability.
Hoocoodanode? Not the Psychos:
Energy Minister Angus Taylor has hit out at Origin Energy's shock announcement to close its Eraring coal-fired power station seven years earlier than expected.

Taylor says the closure of Eraring will leave a "considerable gap" in the national electricity market, as it is responsible for 20 per cent of NSW's generation output.

"This risks higher prices, like the 85 per cent increase we saw after the closure of the Hazelwood Power Station, and a less reliable grid," he says.
Rubbish. If left to the market, it will lower prices. It's bloody obvious in the economics:

Coal is currently a ludicrous $25o per tonne! More expensive than full renewables plus battery and around the cost of nuclear FFS.
The NSW government is not satisfied with the economics of it, either:
NSW Treasurer Matt Kean has announced plans for a 700 megawatt battery to help compensate for the expedited closure of Origin Energy's Eraring coal plant.
The price signals are there for the private sector to build plenty of firming capacity. Though perhaps the psycho politics of it all, including the new white elephant, tax-payer funded,  gas-fired power station up the road, will put them off.
And that's the danger in allowing psycho politics to govern the transition over a carbon price: inefficiency, possible gold-plating and under-investment, price distortions and higher prices.
In short, the psychos are lifting prices while blaming climate change for it.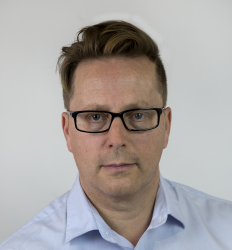 Latest posts by Houses and Holes
(see all)